#1 Pest Control Service in Lacey, Wa
Experience the legendary service of your local experts in pest control
Lacey Pest Control Experts
Looking for your local experts in pest control for Lacey, WA? Welcome to Bigfoot Pest Management, the company your neighbors trust to provide the highest standards in pest control. We know that a pest infestation is a stressful experience for any home or business owner. Our locally owned and operated pest control company is dedicated to providing you with the most reliable, effective, and eco-friendly pest control services to each member of our community. Licensed and insured, our pest technicians know your bugs inside and out, and we guarantee that we know how to handle them.
Whether it be ants, spiders, rodents, stinging insects, or any other type of pest that's disrupting the peace of your home or workplace, our pest control professionals will quickly identify your pests as well as the root cause of the problem.
Above all, our goal is to provide personalized and attentive pest control services to our community. Helping our neighbors as well as yours maintain a pest free home is what's the most important. That's why we take the time to answer any questions or concerns you have about your treatment and create the perfect pest control solution specifically for the needs of your home or business.
Have a minor pest problem? No issue. Have a major pest infestation on your hands? We've got you covered there too. You can count on Bigfoot Pest Management to be on top of the game when it comes to pest control in Lacey, WA, quality customer service, and serving our local community. Contact us today for a free onsite quote!
12 Years of the Best Pest Control Service in Lacey, WA
Bigfoot Pest Management is proud to be the best pest control service in Lacey, WA. More importantly, we're proud to be able to promise that you will never become just another number on a spreadsheet. Elliott Hahn, founder and lead pest technician, left the over-commercialized pest control industry because he realized the people of his community deserved a better pest control service. The best pest control service. He's the guy who answers the phone, and, odds are, he's also the guy killing your bugs. Building strong relationships with each of our customers is the foundation of our company, and with our pest control service being built on over a decade of experience, we're able to provide our legendary service guarantee. If your bugs come back in between treatments, so do we. Contact us today to experience the legendary service of your neighbors choice for pest control in Lacey, WA.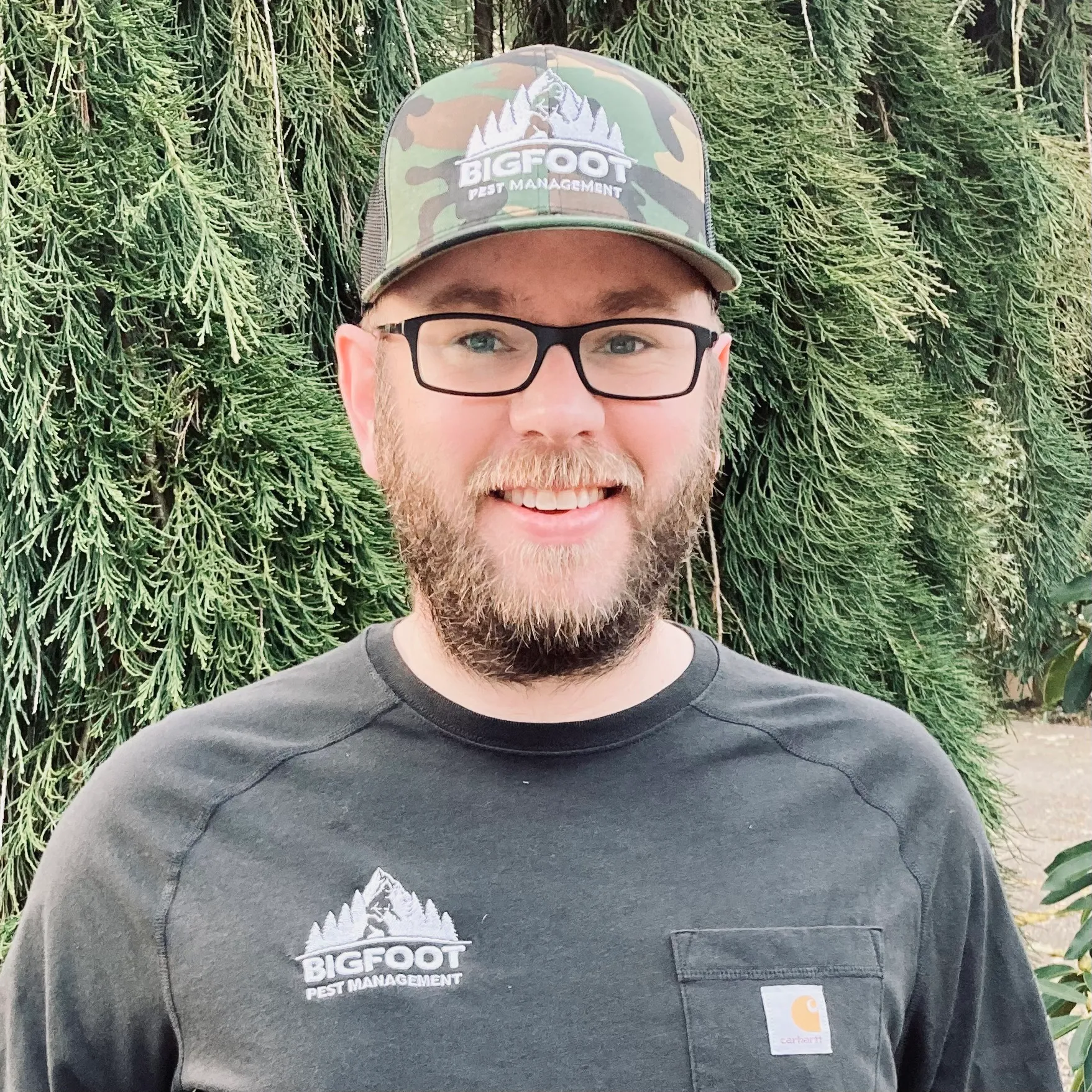 Elliott Hahn is the founder of Bigfoot Pest Management, and with 12 years of pest control experience under his belt, he's proud to be operating a local business that provides the highest standards of customer service and pest services alike. As a member of his community, You'll never just be a number on a spreadsheet.
Our Pest Control Services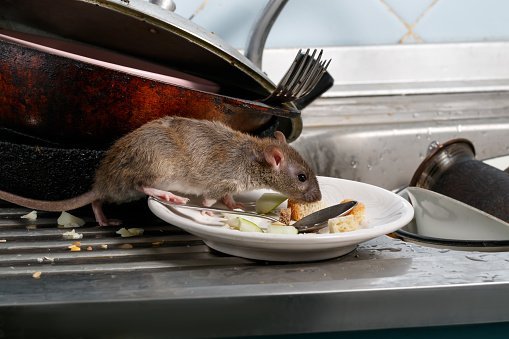 Rodent infestations can cause extensive damage to your home or business, and the mere thought of them scurrying around in your walls and crawl spaces can be unsettling. At Bigfoot Pest Management, we understand how crucial it is to keep your property rodent-free. That's why we offer thorough rodent inspections, followed by efficient exclusion and elimination services.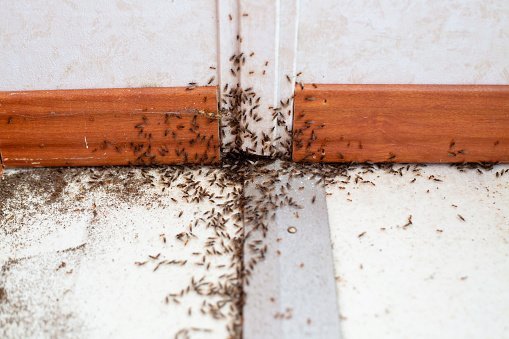 Dealing with ants can be a major hassle, especially here in the Pacific Northwest. At Bigfoot Pest Management, we understand the challenge of removing these pesky insects and are here to help. Our team is dedicated to tackling the hard work of ant control so you can relax and enjoy a pest-free home or business.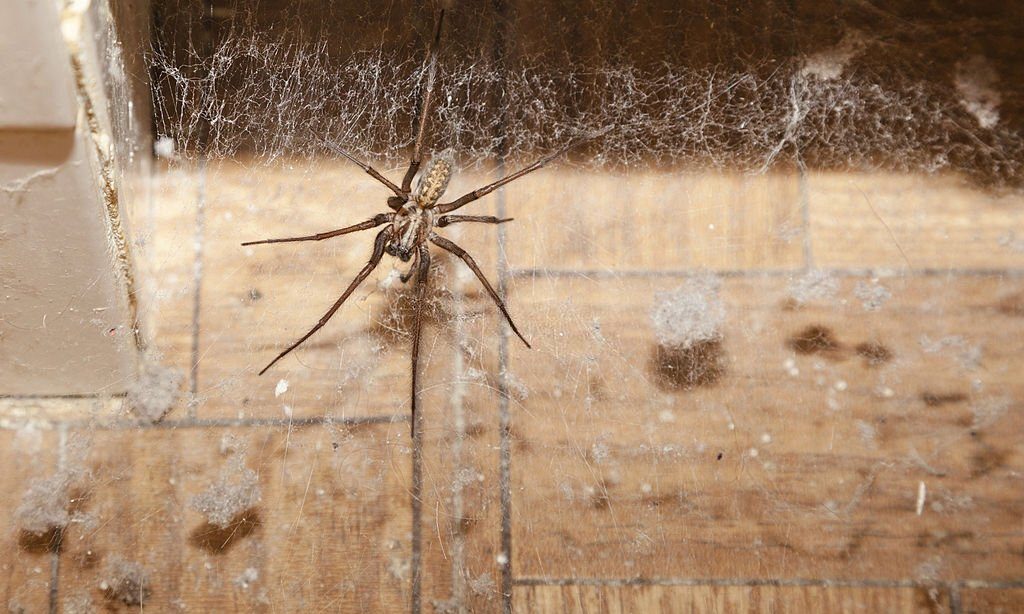 Walking into a spider web is nobody's idea of a good time. Fortunately, Bigfoot Pest Management offers comprehensive spider control services that not only involve physical removal of webs and egg sacs but also a thorough treatment to prevent their recurrence.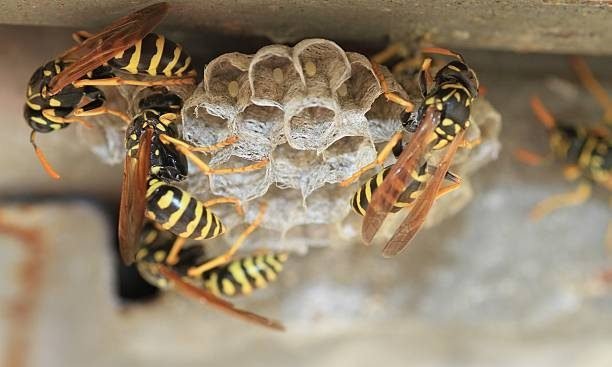 Ants are a common problem in the Pacific Northwest, and they can be very bothersome to deal with. At Bigfoot Pest Management, we understand the challenges of ant control and have the expertise to eliminate them effectively. Allow us to handle the hard work and take care of these pests, so you can have a pest-free home or business.
Providing Legendary Service in Lacey, WA & Surrounding Areas
At Bigfoot Pest Management, we stand behind our services with our legendary guarantee. We're so confident in our ability to effectively eliminate pests from your property that we promise you'll be satisfied with our services. If your bugs come back, so do we. 
We understand the importance of balancing both quality and affordability when it comes to pest control services. Every member of our community deserves to have access to effective pest control solutions without having to break the bank.
Bigfoot Program
For people who want to reduce the stress & pressure of seasonal pests

Eco-Friendly Pest Control

Legendary Service Guarantee
Legendary Program
For people who want nothing to do with pests in their home or business

Eco-Friendly Pest Control

Legendary Service Guarantee
One Time Service
For home sales, pest emergencies, or just a little help with pest control

Eco-Friendly Pest Control

Legendary Service Guarantee
Five-Star "Pest Control Near Me"

Ann Babb
Positives: Professionalism, Punctuality, Quality, Responsiveness, Value
Elliot is professional and personable. He was patient with me when I had to change the schedule and was flexible and polite about my error. I appreciate that he educated me about all he was doing. He also clued me in as to where and how the little critters were getting in and took care of it. Quick service. Fair price. Local business. All important to me. A++

Rick Carlson
Positives: Professionalism, Punctuality, Quality, Responsiveness, Value
Elliot was awesome. My sons room had ants in the window sill in the morning. We called that day and he showed up that afternoon on time. He sprayed all around the outside where he said the ants were most likely coming up as he didn't see any when he arrived. I found a colony under a piece of artificial turf the next day, and he came right back out to spray it as well. Haven't seen any ants since he sprayed. I highly recommend his business and would recommend him to anyone!

Dylan W
Positives: Professionalism, Punctuality, Quality, Responsiveness, Value
I contacted Elliott, who was quick to answer the phone. I explained to him I had ants that were along my foundation and slowly making their way into my home. Elliott was able to tell me about his experience and business and what his plan of action was for the ants. We scheduled a time and date for the spray. Elliott was very communicative throughout the week leading up to my appointment with him. He was prompt on the date of my scheduled spray and did a great job with my home. 10/10 would recommend. Support your local businesses.
What is a Pest Exterminator?
Our professional pest exterminators define the term as a trained and experienced professional that is skills at both identifying and eliminating pests from any residential or commercial property. These are the kind of people our team is built with. Our expert pest exterminators in Lacey, WA have extensive knowledge of your local pest problems. Being well equipped with the latest tools and technology as well, we guarantee that we can effectively eliminate pests from your property.
Any pest exterminator from Bigfoot Pest Management that comes to service your home or business undergoes regular training to make sure that we're up to date on modern pest control methods and techniques.
No matter what pest pest problem you're facing, our professional team is the #1 choice for pest extermination services in Lacey, WA. contact us today for a free onsite quote!
The Top Choice For Local Pest Extermination
We're proud to be the top choice for pest extermination in Lacey, WA and surrounding areas. Serving our local community is our main priority with our pest management services. Alongisde our expertise and commitment to quality work, we're also certified by the Washington Pest Management Association.
This certification is just one example of the way we uphold the highest standards of professionalism, safety, and effectiveness in our pest extermination services in Lacey.
When you choose Bigfoot Pest Management, you can trust that you're getting the highest quality of pest control services from a team qualified AND dedicated to delivering exceptional results. Claim your free onsite quote today!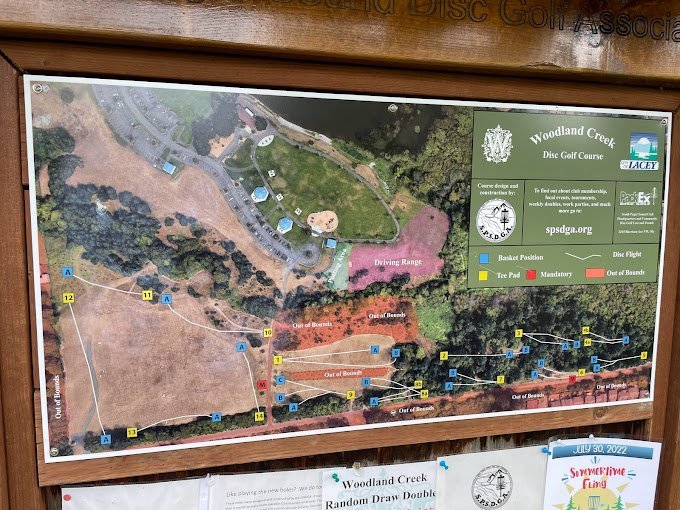 With a population of around 52,000 people, Lacey, Washington is the third-largest city in Thurston County. It's also home to the Woodland Creek Community Park that features a unique 9-hole disc golf course that will take you on a short adventure through a wooded area and around a pond. Lacey is a vibrant and growing community that is a home to many shops, businesses, and restaurants, but its commitment to sustainability and environmental stewardship is really what sets the city apart.