#1 Rodent Control Service in Olympia, Wa
Experience the legendary service of your local experts in rodent control
Olympia Rodent Control Experts
At Bigfoot Pest Management, our licensed and insured technicians are waiting to provide you with the top-notch rodent control service in Olympia that you need. Handling a rodent infestation on your own can be pretty tough because of how fast animals like rats and mice breed. Choosing our pest control team will allow you to have the peace of mind that comes with a rodent-free home. 
Rodents are dangerous creatures when it comes to the effects they can have on your home and general health. Like many other pests, they can enter your home through cracks and cause damage. What's rodent specific, however, is their likelihood to carry serious illnesses. Our Olympia rodent control technicians wants to keep you and your family safe from the dangers of rodents.
Any time we're called to action, you can expect an experienced technician to come to your property for a rodent inspection. We'll look for the signs of not only where these rodents are but also where they are getting in from, so we can cut them off at the source. Afterwards, we'll hook you up with a customized rodent control plan that fits your busy schedule and, more importantly, will have your rodent issues taken care of. Contact us today for a free quote!
Why Do I Need a Rodent Control Service in Olympia, WA?
Not convinced on the necessity of a rodent control service in Olympia, WA? They are a very common pest here in Olympia. Aside from being major disease carriers, rodents such as rats and mice can easily cause a lot of physical damage to your property. These pesky creatures will chew through electrical wiring, insulation, and many other things. Repairing the damage may become a costly adventure if your rodent infestation is unmanaged. 
Additionally, you might need an Olympia rodent control service if you want to avoid your food and home surfaces from being contaminated. They can easily spread any disease they have through their droppings, urine, and saliva.
Home methods for rodent control can be difficult and, often times, ineffective. That's where our rodent control service comes in. At Bigfoot Pest Management, were up to date on the latest and greatest technology and techniques for rodent control in Olympia, WA.
If you suspect you have a rodent infestation, it's absolutely necessary to act quickly to avoid any further damage and health risks. Contact Bigfoot Pest Management today to schedule your free onsite quote for our rodent control service.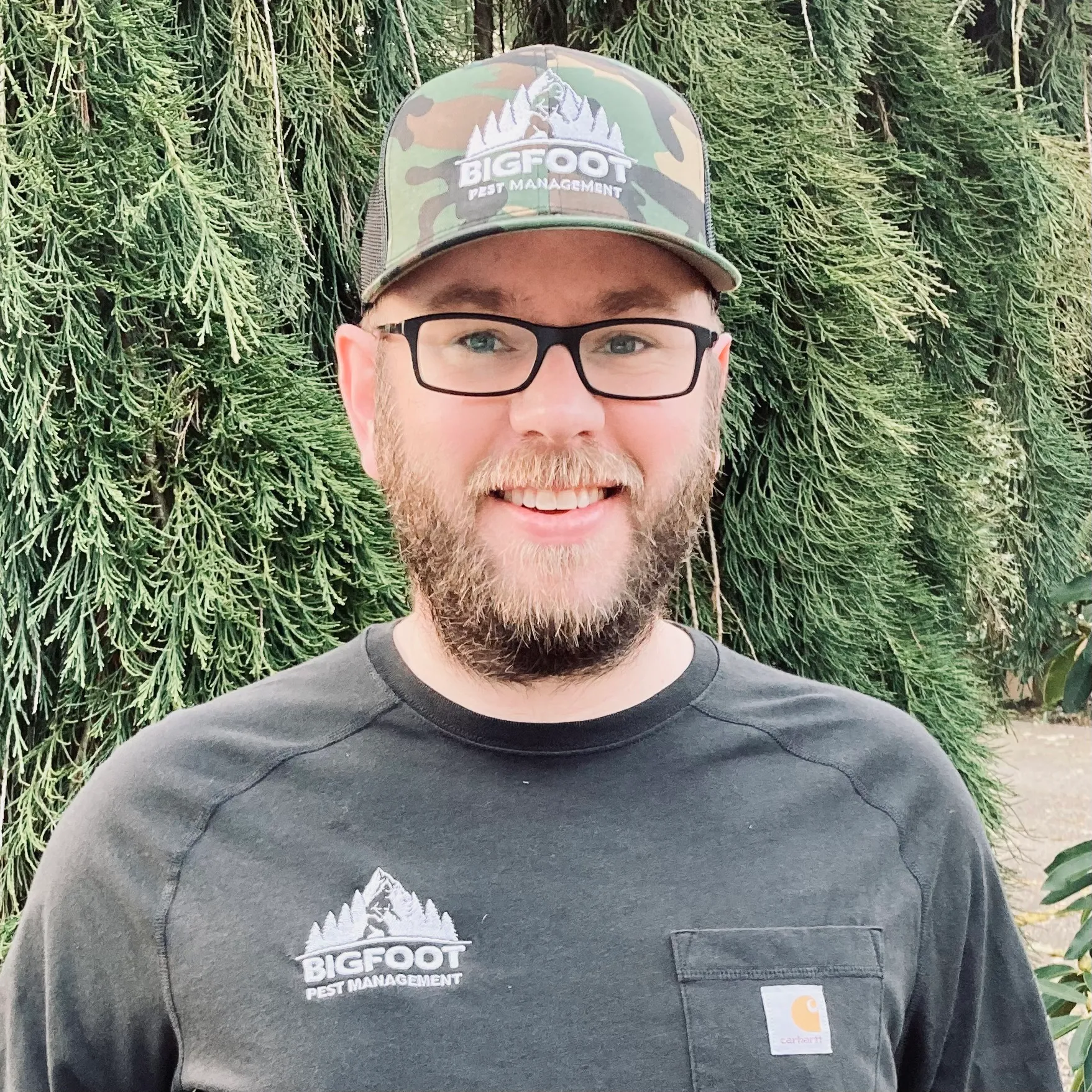 Elliott Hahn is the founder of Bigfoot Pest Management, and with 12 years of pest control experience under his belt, he's proud to be operating a local business that provides the highest standards of customer service and pest services alike. As a member of his community, You'll never just be a number on a spreadsheet.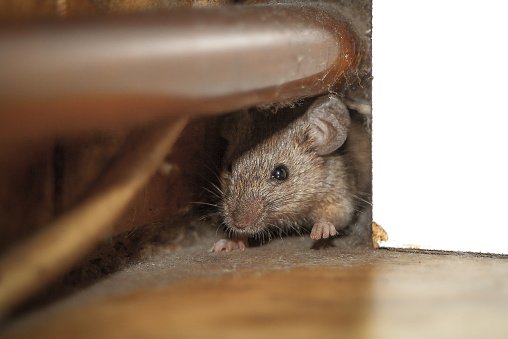 Rodents are a persistent pest problem in Olympia, WA and the surrounding areas. They are highly adaptable and can quickly establish themselves in homes, businesses, and other structures. Rats and mice are known for their ability so squeeze through small cracks and crevices, which is often what makes them so difficult to keep out. 
How Much Does Rodent Control Cost?
The cost of a rodent control service can vary depending on a couple of factors such as the size of your property or the severity of your pest infestation. At Bigfoot Pest Management, we understand that every situation is unique. As such, we work closely with each of our customers to develop a customized plan that meets their specific needs.
Our price for rodent control services starts at $355. This, of course, includes your complimentary inspection before we give you an official quote to identify any signs of rodent activity. Also included here is our rodent trapping and removal techniques as well as sealing the entry points of your home to prevent future rodent infestations. 
We offer competitive pricing and remain transparent in our communication, so you can always trust that you're getting the best value for your investment. It's important to note that the cost of rodent control is a very small price to pay to protect your home and family from the significant damage and health risks that are associated with a rodent infestation. Contact us today to schedule your free onsite quote and take the first step towards a pest-free home!
Providing Legendary Service in Olympia, WA & Surrounding Areas
At Bigfoot Pest Management, we stand behind our services with our legendary guarantee. We're so confident in our ability to effectively eliminate pests from your property that we promise you'll be satisfied with our services. If your bugs come back, so do we. 
We understand the importance of balancing both quality and affordability when it comes to pest control services. Every member of our community deserves to have access to effective pest control solutions without having to break the bank.
Bigfoot Program
For people who want to reduce the stress & pressure of seasonal pests

Eco-Friendly Pest Control

Legendary Service Guarantee
Legendary Program
For people who want nothing to do with pests in their home or business

Eco-Friendly Pest Control

Legendary Service Guarantee
One Time Service
For home sales, pest emergencies, or just a little help with pest control

Eco-Friendly Pest Control

Legendary Service Guarantee
Five-Star "Rodent Control Near Me"

Julia Steiner
Positives: Professionalism, Punctuality, Quality, Responsiveness, Value
Elliott was great to work with! He's friendly, energetic, and dug right into our rodent problem (pun intended). He was very professional and knowledgeable about the hows and whys of our rodent infestation, explained everything, and had great ideas for preventing this in the future! He also advised on safe handling and cleanup for the inevitable rodent droppings. We are hoping never to have a future problem, but if so, he's the guy to call!!!

Don Russell
Elliott has been taking care of our home for a couple of years. He has done a great job of sealing the foundation area around the house. We only had a single capture of a rodent and nothing in over a year now. Hardly see a spider anymore. Would definitely recommend him. Friendly and honest. Easy to work with.

Tim McNair
Positives: Professionalism, Punctuality, Quality, Responsiveness, Value
I called around to a few pest management places and the response I received was either they weren't taking on new customers or it would be a week until they came out. The reason why I was calling a pest control company is we believed a rodent had died in our crawl space below our home and the smell was coming up through our vents. I came across Bigfoot Pest Management and Elliot answered. He was polite, professional and really made me feel comfortable. He was able to come out the next day! He showed up on time and I explained to him what my situation was. Since he knew it was a rodent problem he walked the house and looked for entry points as well as talked to me about preventive maintenance. In the end he found the dead critter and I signed up for the quarterly plan as well. I highly recommend Bigfoot Pest Management as I know Elliot will take care of you like he took care of me. Thanks Elliot for the great service!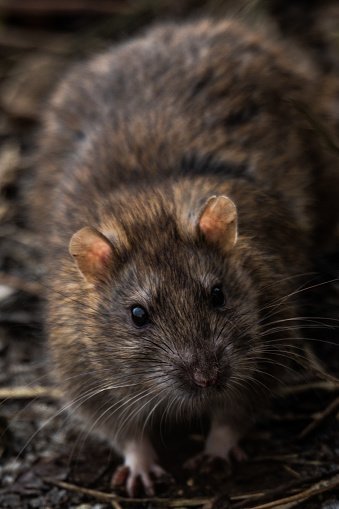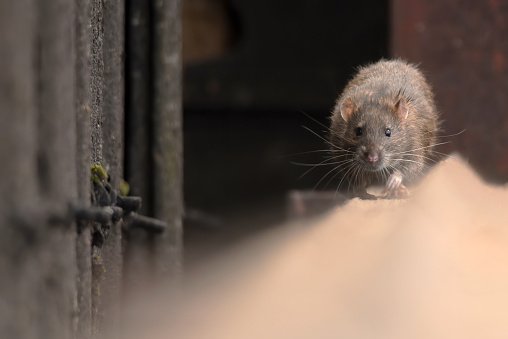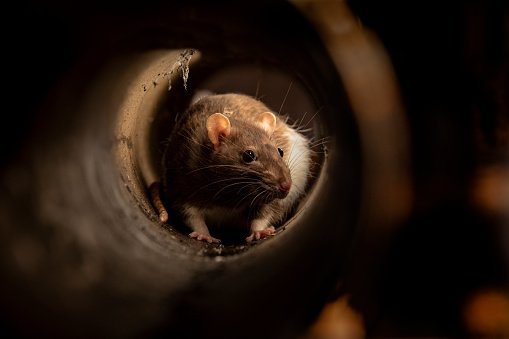 Professional Rodent Control For Your Home
Rodents are very dangerous creatures that can harm your home and health. They can enter your home through the cracks and cause damage. Also, there are many diseases that rats and mice can carry. They can cause serious illnesses such as E. coli infection and salmonellosis.
What's worse is some mice can also transmit a rare respiratory disease known as Hantavirus, which is fatal to humans. The diseases can be spread through bites, body fluids, and droppings. They can also be spread by parasites.
There are mice that can chew through materials, causing damage to plastics, books, writing, and other inorganic and indigestible materials. Some rats can also leave holes in the lawn that can lead to the destruction of building foundations.
Getting rid of rodent infestation alone may be a bit challenging due to the growth rate at which this pest breed massively. So, having a professional rodent control service for your home can also help prevent rodents from growing and returning. It can involve carrying out a sanitation program and structural changes in the home.
Rodent Control Service in And Around Olympia, WA
BIGFOOT Pest Management can help get rid of rodents and other pests in your home. We have a variety of services in and around Olympia, WA, including rodent control, for over ten years. In fact, not only do rats damage your homes, but they can also cause expensive repairs. From our top-of-the-line rodent control services, we're sure to have the solution for you!
Instead of settling for rodent damage, contact BIGFOOT Pest Management for the best rodent control service in Olympia, WA. At BIGFOOT Pest Management, our experts will work with you to determine the best way to get rid of rodents. They will also help protect your home from pests all year long!
When you choose BIGFOOT's rodent control service, you can expect: 
●    Meticulous Rodent Inspection. If you're unsure if there's a mouse or rodent infestation in your home, one of our exterminators will come to check it out. If they find evidence of a rodent or mouse problem, they will treat the issue and make sure your home is safe from any infestation. 
●    Provide Infestation Treatments: Treating a rodent problem can be challenging, but with the help of our experienced and certified rodent control exterminators, we will get the job done right while keeping your family safe. They will also check the exits and entry points on your home to permanently seal them and prevent rodents from returning.
Rodents can be dangerous and can carry diseases. If they become a part of your home, call a professional rodent control company to get rid of them. At BIGFOOT Pest Management, we love to look after you and your family's safety. So, we offer the best services – catered to your needs!