#1 Pest Control Service in Olympia, Wa
Experience the legendary service of your local pest control experts.
Olympia Pest Control Experts
Welcome to Bigfoot Pest Management, your neighbors choice for pest control services in Olympia, Wa. We understand how stressful and frustrating the experience of a pest infestation can be for homeowners and business owners alike. This is why we are so dedicated to providing reliable, effective, and eco-friendly pest control services to our local community here in Olympia that meet the specific needs of each and every client we serve. 
Whether you're dealing with ants, spiders, rodents, or any other type of pest, our team of licensed and insured pest control technicians has the expertise to quickly identify not only your pests but also the root cause of the problem. 
First and foremost, we aim to provide a personalized and attentive pest control service to each one of our customers. That's why we take the time to answer your concerns and will work with you to create the perfect pest control plan for the needs of your home or business.
Whether you have a minor pest problem or a major pest infestation on your hands, you can count on Bigfoot Pest Management to always provide our best when it comes to Olympia pest control, quality customer service,  and serving our local community.
12 Years of the Best Pest Control Service in Olympia, WA
At Bigfoot pest management, we take pride in being a well-trusted and very reliable pest control service provider in Olympia, WA and the surrounding areas. Our founder and lead pest control technician, Elliott, has been serving your community and your neighbors with top-notch pest control solutions for over 12 years! He's the guy who answers the phone, and, odds are, he's the guy killing your bugs too. Building strong relationships with our customers and delivering the most exceptional pest control services is the foundation of our company. Contact us today to receive the legendary service of Bigfoot Pest Management!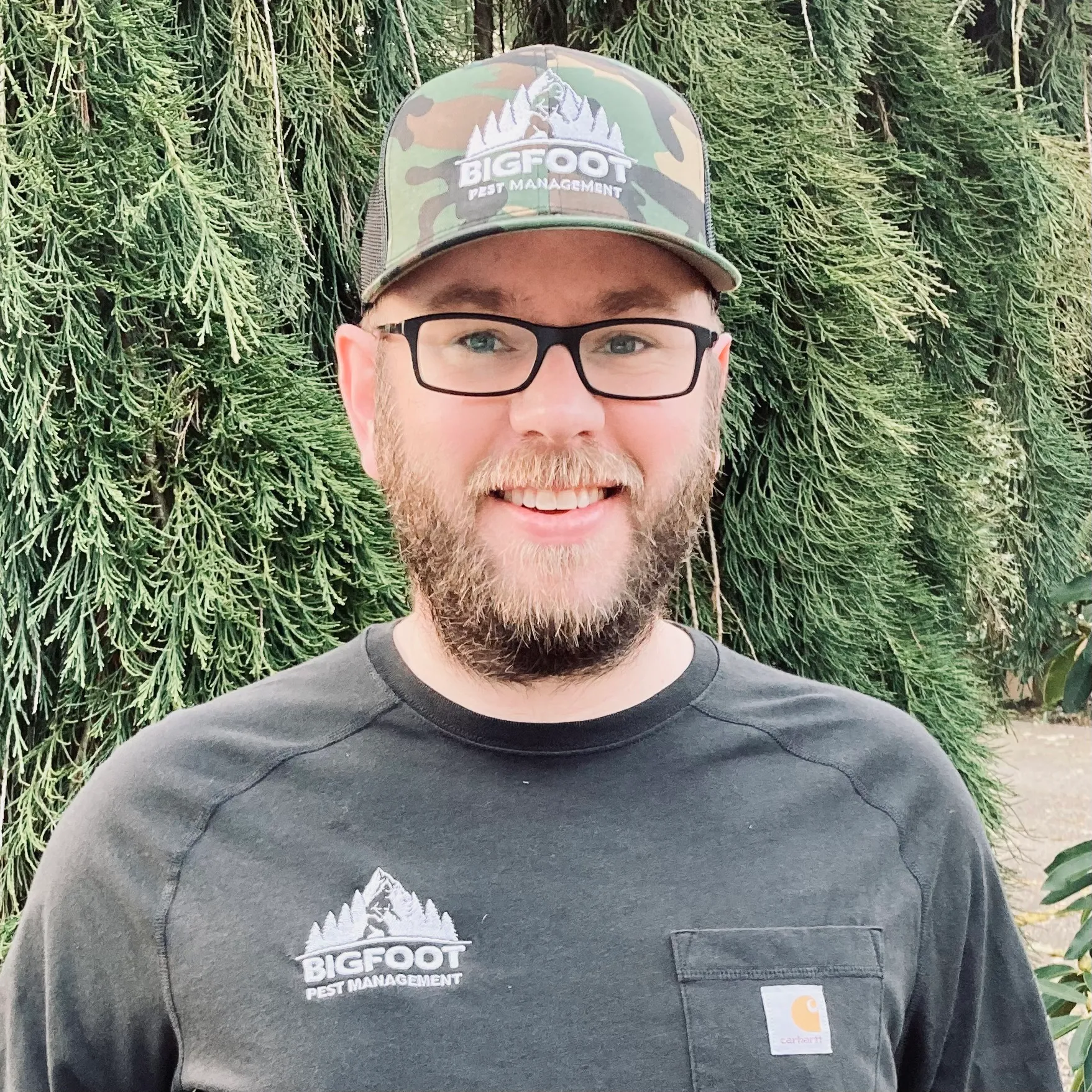 Elliott Hahn is the founder of Bigfoot Pest Management, and with 12 years of pest control experience under his belt, he's proud to be operating a local business that provides the highest standards of customer service and pest services alike. As a member of his community, You'll never just be a number on a spreadsheet.
Our Pest Control Services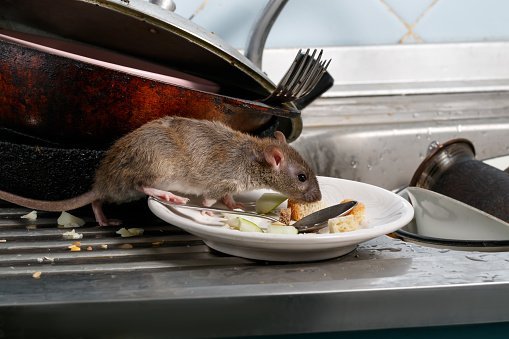 Nobody likes the idea of rodents infesting their homes and doing damage in the crawl space or in the walls. Our rodent inspection, exclusion, and elimination ensures your home or business will be rodent free.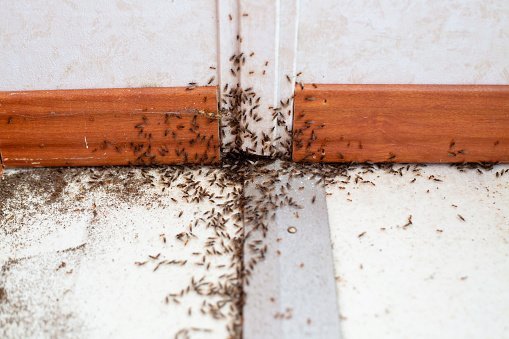 Most of the ants we deal with here in the PNW can be a serious nuisance; that makes them difficult pests to get rid of. Let Bigfoot Pest Management do the hard work to see these pesky insects are taken care of.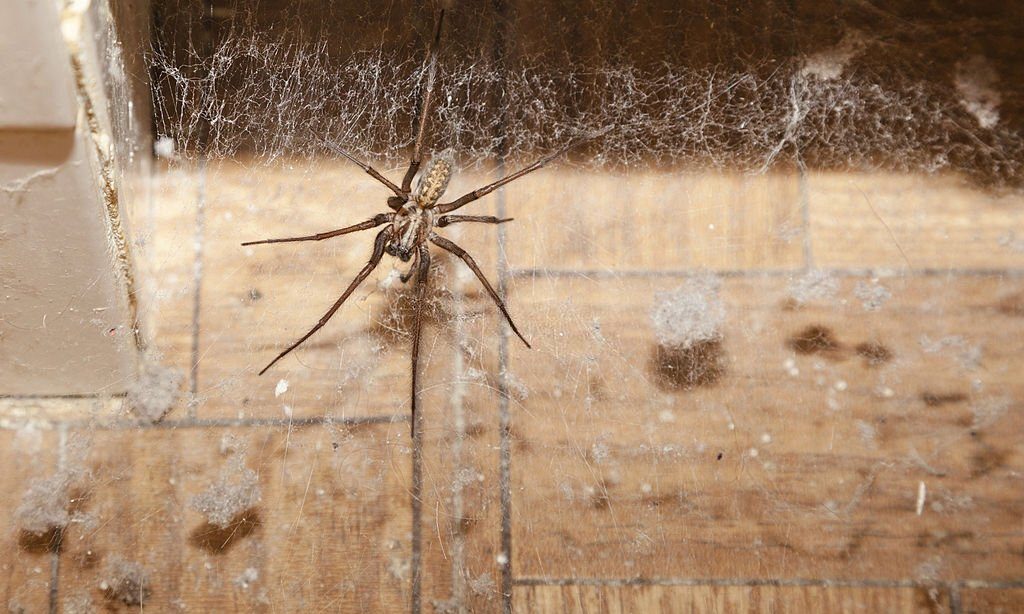 Nobody likes walking out their door straight into a spider web! Our spider control treatments include physical removal of webs and egg sacs and thorough treatment to help prevent them from coming back.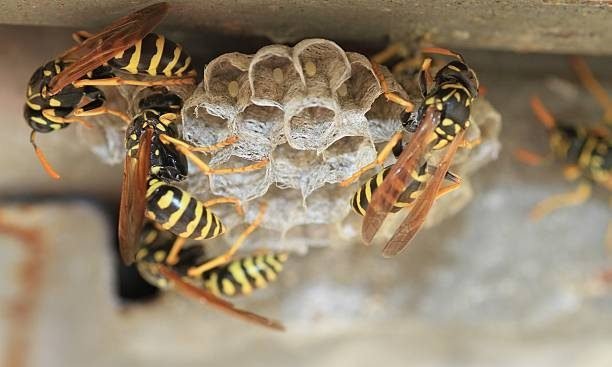 Bees & wasps making your outdoor space a nightmare? Our professional team here at Bigfoot Pest Management is equipped with the tools and techniques to tackle the most challenging infestations.
Providing Legendary Service in Olympia, WA & Surrounding Areas
At Bigfoot Pest Management, we stand behind our services with our legendary guarantee. We're so confident in our ability to effectively eliminate pests from your property that we promise you'll be satisfied with our services. If your bugs come back, so do we. 
We understand the importance of balancing both quality and affordability when it comes to pest control services. Every member of our community deserves to have access to effective pest control solutions without having to break the bank.
Bigfoot Program
For people who want to reduce the stress & pressure of seasonal pests

Eco-Friendly Pest Control

Legendary Service Guarantee
Legendary Program
For people who want nothing to do with pests in their home or business

Eco-Friendly Pest Control

Legendary Service Guarantee
One Time Service
For home sales, pest emergencies, or just a little help with pest control

Eco-Friendly Pest Control

Legendary Service Guarantee
Five-Star "Pest Control Near Me"

Claudia Robinson
Positives: Professionalism, Responsiveness, Value
Elliot is professional and personable. He was patient with me when I had to change the schedule and was flexible and polite about my error. I appreciate that he educated me about all he was doing. He also clued me in as to where and how the little critters were getting in and took care of it. Quick service. Fair price. Local business. All important to me. A++

Breahna Kidd
Positives: Professionalism, Punctuality, Quality, Responsiveness, Value
Every year towards the end of the summer black insects would use the siding of our house as their breeding ground basically. They never stung or bit anyone and very few would actually make it into the house; however, they took over our windows. I could not open them without letting in hundreds if not thousands of these bugs. This year, they came back in full force, along with these nasty stink bugs— so enough was enough. First i called a company which i later learned is chain company (despite their reviews on google), but all they did was transfer me and then send me to voicemail. Right after i hung up i went back to google maps and searched more pest control businesses and their reviews until i came across Bigfoot Pest Management. The reviews were great, mentioned the name Elliot specifically, and said the pricing was more than fair. So i called Bigfoot Pest and it did go to voicemail BUT Elliot called me back within 5 minutes— and within 8 minutes he had told me the name of the bugs taking over my house, why they were here, and even had me on his schedule for the following week!! (i called on a Friday evening). All the reviews are true! Elliot was unbelievably knowledgeable, punctual, and guarantees his work. I am shaking my head that i waited this long to reach out, but I'm glad i did because who knows if i would have ended up reaching out to Bigfoot Pest Management. It's honestly a huge sigh of relief signing up for quarterly visits and knowing i don't have to deal with this again next summer!

Christine Clements
Positives: Value
Elliot was very friendly and took plenty of time to get to know our family and how best to treat and prevent for our family and pets. We set up a schedule and look forward to not having ants in our home. His prices are fair and he cares foremost about the safety of everyone. We also got a lesson on some of the ants that are beneficial and how to encourage them to not come into our house

John Clabaugh
Positives: Professionalism, Punctuality, Quality, Responsiveness, Value
Elliott responded very quickly to our request. He knows his stuff and did a great job explaining what the problem was and how he could solve it. He was able to take care of the treatment on the initial visit, and his prices are very fair compared to the competition. We will definitely use Elliott and Bigfoot Pest Management for our future needs.
What is a Pest Exterminator?
Our expert pest control and extermination company defines a pest exterminator as a trained and experienced professional who is skilled at identifying and eliminating pests from residential and commercial properties. This is what our team is built with. Our professional pest exterminators have extensive knowledge of our local pest problems in Olympia, Washington as well as the latest tools and techniques, so we can effectively eliminate pests from your property. 
Any of our pest exterminators that service your home or business undergo regular training to ensure that we stay up to date on the latest and greatest in pest control methods and technologies. 
No matter your pest problem, whether it be rodents, ants, spiders, cockroaches, fleas, or stinging insects, our professionals are the best when it comes to pest extermination in Olympia and surrounding areas.
The Top Choice For Local Pest Extermination
We're proud to be the top choice for pest extermination services in Olympia, and we have the qualifications to back it up. In addition to our expertise and commitment to quality, we're also certified by the Washington Pest Management Association.
This certification demonstrates our commitment to upholding the highest standards of professionalism, safety, and effectiveness in our pest control services in Washington.
When you choose Bigfoot Pest Mangement, you can trust that you're getting top-quality pest control services from a team that is both qualified AND dedicated to delivering exceptional results. Contact us today for a free onsite quote!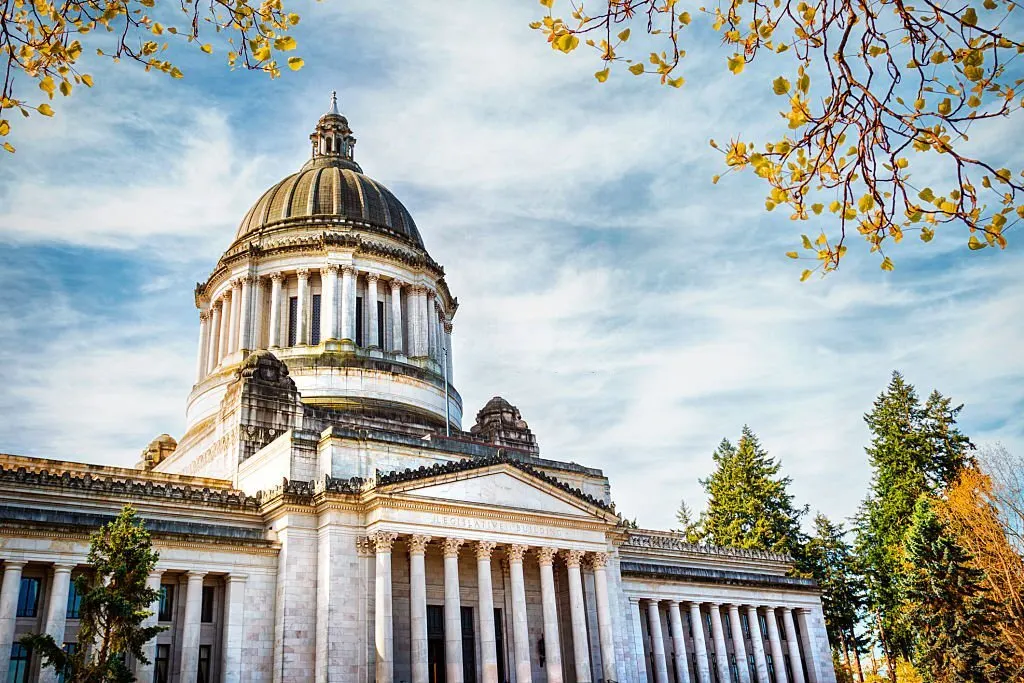 Olympia is the capital of Washington state and home to its State Capitol Building, featuring the fifth-tallest masonry dome in the world at 287 feet high and made up of more than four million bricks! Visitors to Olympia can take a guided tour through this awe-inspiring structure and gain more insight into its history and architecture.