#1 Spider Control Service in Olympia, Wa
Experience the legendary service of your local experts in rodent control
Olympia Spider Control Experts
If you're dealing with spiders in your home or business, you need a reliable and effective spider control service in Olympia, Washington. We know just how uncomfortable it is to share your space with these eight-legged creatures, and we're here to help. At Bigfoot Pest Management, we're your local experts in spider control meaning we have the best tools and techniques to tackle even the most challenging spider infestations in Olympia.
Our spider control services start with a thorough inspection of your property to identify the type of spider we're dealing with as well as the extent of the infestation. We want to find where your spiders are hiding as well as where they're coming from. Once we've worked out the severity of your spider infestation, we'll develop a customized spider treatment plan tailored for your specific needs. Our Olympia spider control services are safe, effective, and designed to minimize the impact on your daily routine. Contact us today for your free onsite quote!
What Makes You The Best Spider Control Company in Olympia, WA?
At Bigfoot Pest Management, we pride ourselves on providing exceptional spider control services to our clients in Olympia, WA. Your neighbors have chosen us as their local go to for spider control because of our home-grown service. We are not a national company that views you as a number on a spreadsheet; we are your local experts in pest management. 
We use the latest and greatest spider control products and techniques to make sure our treatments are both effective and long-lasted. Your spider infestation will be cut off at the source of the issue. If that's not enough, we offer our Legendary Service Guarantee to every single one of our clients. This guarantee essentially states: if your bugs come back, so do we. 
Dealing with a spider infestation can be stressful. Make the smart choice and hire your local experts in Olympia spider control. We're confident that our spider control services are the best in Olympia, WA. Experience the difference for yourself. Contact us today to schedule your free onsite quote and take the first step towards a spider-free home or business!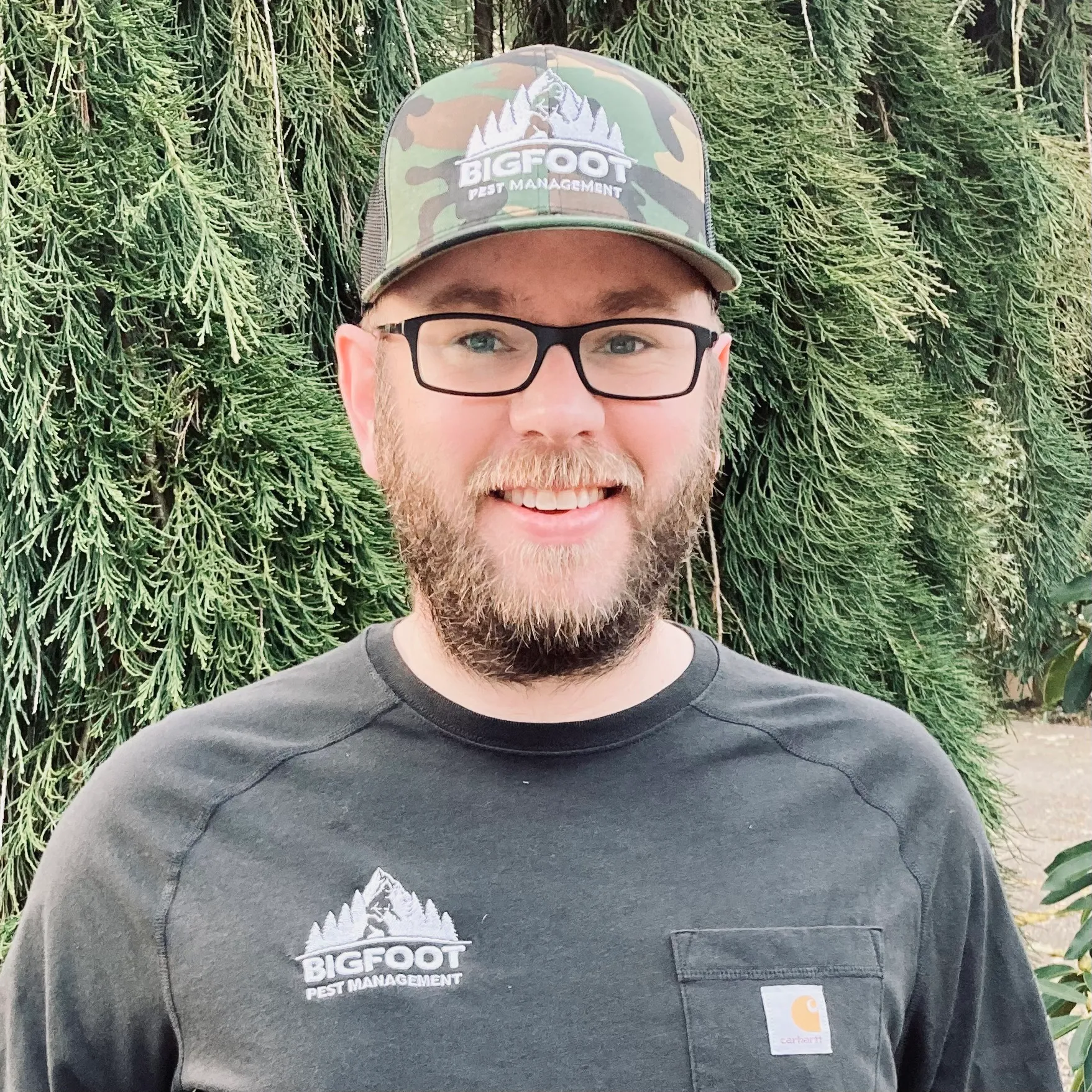 Elliott Hahn is the founder of Bigfoot Pest Management, and with 12 years of pest control experience under his belt, he's proud to be operating a local business that provides the highest standards of customer service and pest services alike. As a member of his community, You'll never just be a number on a spreadsheet.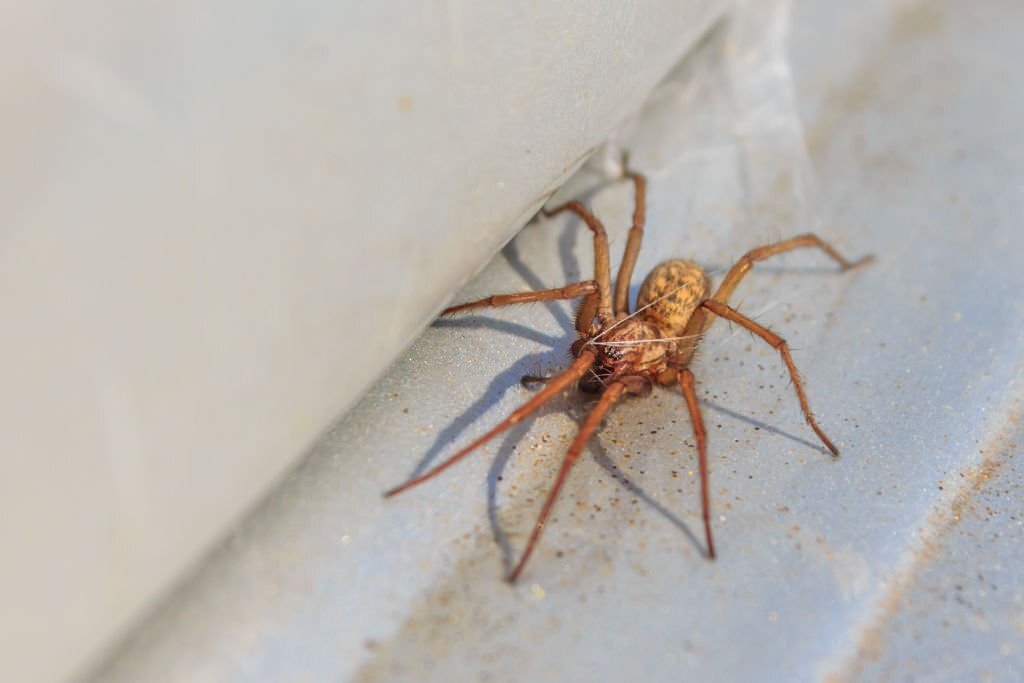 Spiders in Olympia, WA are common household pests. They can often be found in dark and damp areas such as your crawl space, basement, or attic. Many spiders are completely harmless, but some species can pose a danger to you, your family, and your pets with their venomous bites. Additionally, the presence of spiders may indicate the presence of other pests that spiders prey on like flies or mosquitoes. For these reasons, it's important to reach out to our professional pest management company to address spider infestations promptly and effectively.
How Much Does Spider Control Cost?
Our professional spider control company understands the stress and anxiety that comes with discovering a spider infestation in your home or business. Our comprehensive spider control services and both effective and affordable, so that our team can lift the weight off your chest. Our expert technicians have years of experience in dealing with all types of spiders that are commonly found in Olympia, WA.
As far as cost, our spider control services start at $255. Every spider infestation is unique, and as such, the cost of spider control services will vary based on a few factors. Most namely of these factors is the size of your infestation and also the size of your property. This is the reason that we offer a free onsite quote for all of our spider control jobs. We'll come out to your home or business to assess the situation and develop a customized plan of attack. You'll then be provided with a detailed report of the situation as well as a transparent estimate of the costs.
Don't let spiders take over your home or business. Contact Bigfoot Pest Management today to receive your free onsite quote!
Providing Legendary Service in Olympia, WA & Surrounding Areas
At Bigfoot Pest Management, we stand behind our services with our legendary guarantee. We're so confident in our ability to effectively eliminate pests from your property that we promise you'll be satisfied with our services. If your bugs come back, so do we. 
We understand the importance of balancing both quality and affordability when it comes to pest control services. Every member of our community deserves to have access to effective pest control solutions without having to break the bank.
Bigfoot Program
For people who want to reduce the stress & pressure of seasonal pests

Eco-Friendly Pest Control

Legendary Service Guarantee
Legendary Program
For people who want nothing to do with pests in their home or business

Eco-Friendly Pest Control

Legendary Service Guarantee
One Time Service
For home sales, pest emergencies, or just a little help with pest control

Eco-Friendly Pest Control

Legendary Service Guarantee
Five-Star "Pest Control Near Me"

Markie Gibson
Positives: Professionalism, Responsiveness
I started using Bigfoot Pest Management early August for insect extermination as I was noticing an increase in spiders and webs around my home. Elliot returned my call the same day and came out the next. He is professional, personable, and takes his time explaining/educating his process and business. About 3 weeks after my visit I started noticing more spiders and webs outside and called him right away. Elliot was able come the same day to knock down the webs and spray again to rectify any concerns I had. I truly feel he cares about his clients, and will happily recommend him to my neighbors, or anyone needing pest control!

Yvonne Clevenger
Positives: Professionalism, Punctuality, Quality, Responsiveness, Value
Extremely good service! Elliott remove and treated for spiders. Completely removed all webs and spiders, even hand picking egg nests. Very impressed with the his service. Also polite and professional. Will be using his service in the future.

Marsha Ammons
Positives: Professionalism, Punctuality, Quality, Responsiveness, Value
I recommend Bigfoot Pest Management and Elliot to anyone who wants to get rid of pests! He is prompt, professional, competent and great to work with. I continue to enjoy the absence of ants in my kitchen. Last Spring to my dismay, I had 100's coming in through an electrical receptacle spreading out in my kitchen and beyond. None this year! Also, I have only seen one spider in my house since starting this service, and no more scary spider encounters on my porch or in surrounding bushes. Thank you Elliot!!!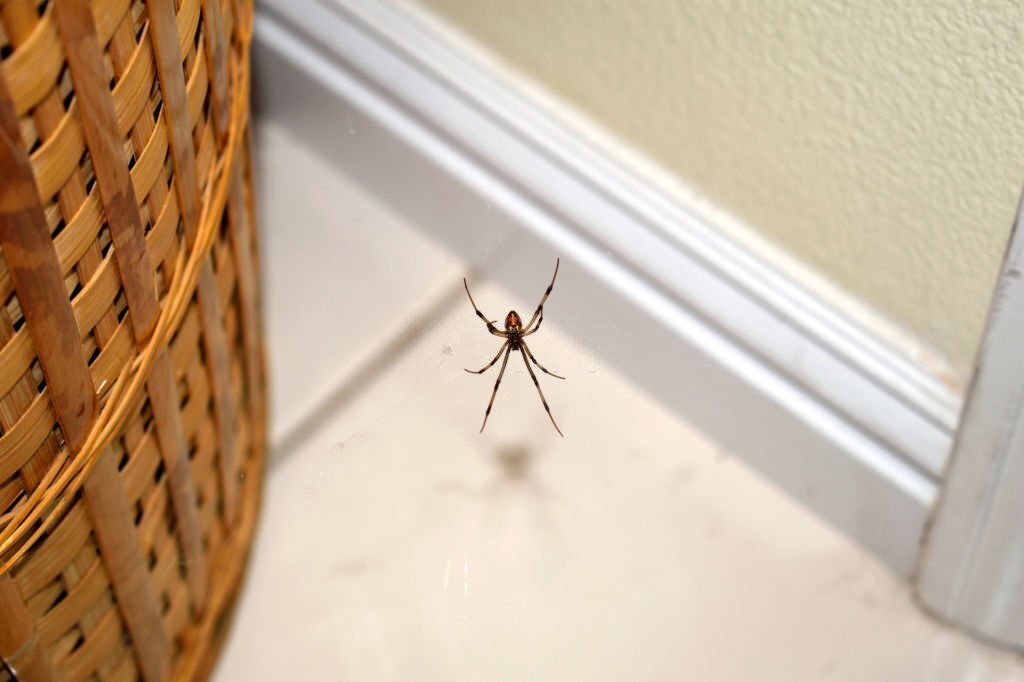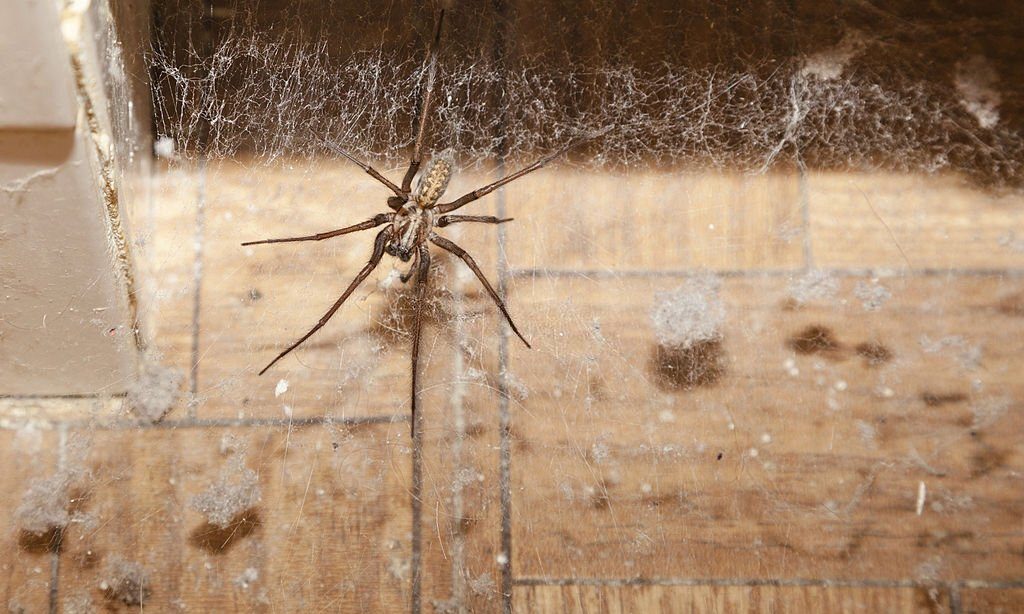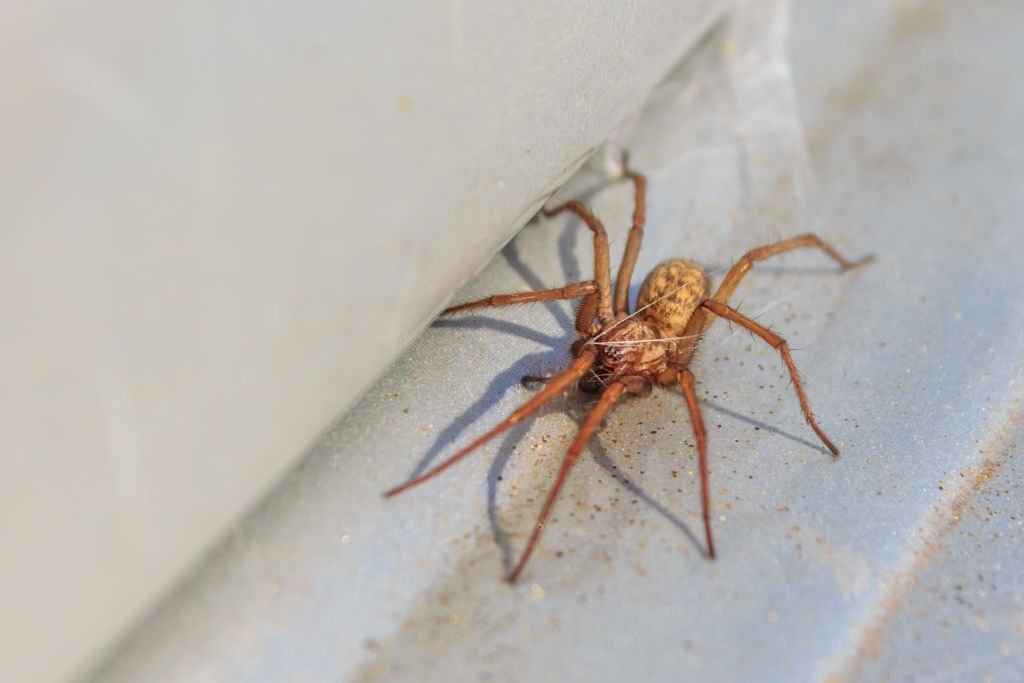 Professional Spider Control For Your Home
Spiders are usually looking for a dark, damp place to hide their webs. They enter homes through cracks and crevices. Although spiders are not known to transmit diseases, spiders can be harmful.
Some spiders are considered pests, and their webs are often regarded as unsightly.
Although it's not fatal to humans, spiders can bite when trapped inside a piece of clothing or shoe. In worst cases, widow spider bites can affect the nervous system and cause various symptoms such as headaches, muscle aches, and high blood pressure. 
Spiders can also be very alarming to people with arachnophobia. It can cause uneasiness and panic attacks. Home remedies such as removing webs and sealing cracks can help prevent spiders from entering your home. But, if you're finding spiders frequently in your home, you may probably have an infestation.
Although most spiders can live for about a year, some can last for up to 15 years. In this regard, getting professional spider control for your home can help prevent further damages. 
Effective Spider Control Tips
Regarding spider control, it can be a bit challenging. If spiders make you anxious, here are several tips to keep them away.
Keep your home tidy. It's essential to get rid of the things that attract spiders, such as food waste and dirty clothes. It will help keep the insects away from your home and business.

Seal all possible entry points. Spiders are creatures that are looking for food. They can enter homes by crawling under the windows and doors. To keep them away, seal up the areas where they can find food.

Declutter from the side of your house. Spiders like to hide in plants and under woodpiles. When the cold weather arrives, they will start moving indoors. So, ensure to declutter from the side of your house.

Use glue traps. Instead of using a rolled-up newspaper, try catching spiders using glue traps. This method works by placing the traps in various parts of the home, such as bedrooms, attics, and basements. Make sure to avoid placing them near pets or children.

Use natural insecticides. When handling an insecticide, pay attention to the label and follow the instructions. If you're still worried about the chemicals, use essential oils to spray around your home or business. These natural products can help control spider infestations.
Spider control needs hard work, and there's no quick solution to it. If spiders infested your home, you can rely on BIGFOOT Pest Management to get rid of this pest for good! We offer high-quality pest management, including spider control services, serving homes for over ten years. For effective spider control, feel free to contact us today!