#1 Pest Control Service in Lakewood, Wa
Experience the legendary service of your pest control experts
Lakewood Pest Control Experts
Thank you for choosnig Bigfoot Pest Management, your neighbors choice for the best pest control services in Lakewood, WA. We hate to see the stress and frustration that comes along with a pest infestation in your home or business. That's why we remain so dedicated to providing the most reliable and effective pest control services to our local community in Lakewood. Our eco-friendly pest solutions are designed to remove the headache that is your pest infestation.
If you've got ants, spiders, stinging insects, rodents, or any other pest for that matter, our team of licensed and insured pest control technicians is expertly trained to quickly identify your pests as well as the root cause of your pest control issue.
Above all, we want to provide personalized and attentive pest control services to each one of our customers. That's why we put so much effort into answering your concerns and working with you to create the perfect pest control solution for your home or business' needs.
It doesn't matter if you have a minor pest problem or a major pest infestation, you can count on the professionals at Bigfoot Pest Management to always provide the best in Lakewood pest control services. We're dedicated to serving out local community with excellent customer service and pest-free homes. Contact us today for a free onsite quote!
12 Years of the Best Pest Control Service in Lakewood, WA
If you're looking for a reliable pest control service provider in Lakewood, WA and surrounding areas, you're looking for Bigfoot Pest Management. Our founder and load pest control technician, Elliott, has been serving the members of your community with professional pest control services for over 12 years! When you make a call to our business, he's the guy who answers the phone. Odds are, he's also the guy killing your bugs. Our sense of community is the reason that we continue to build strong relationships with our customers and deliver the most exceptional pest control services you'll find anywhere in the country, not just Lakewood, WA. Contact us today to receive the legendary service of Bigfoot Pest Management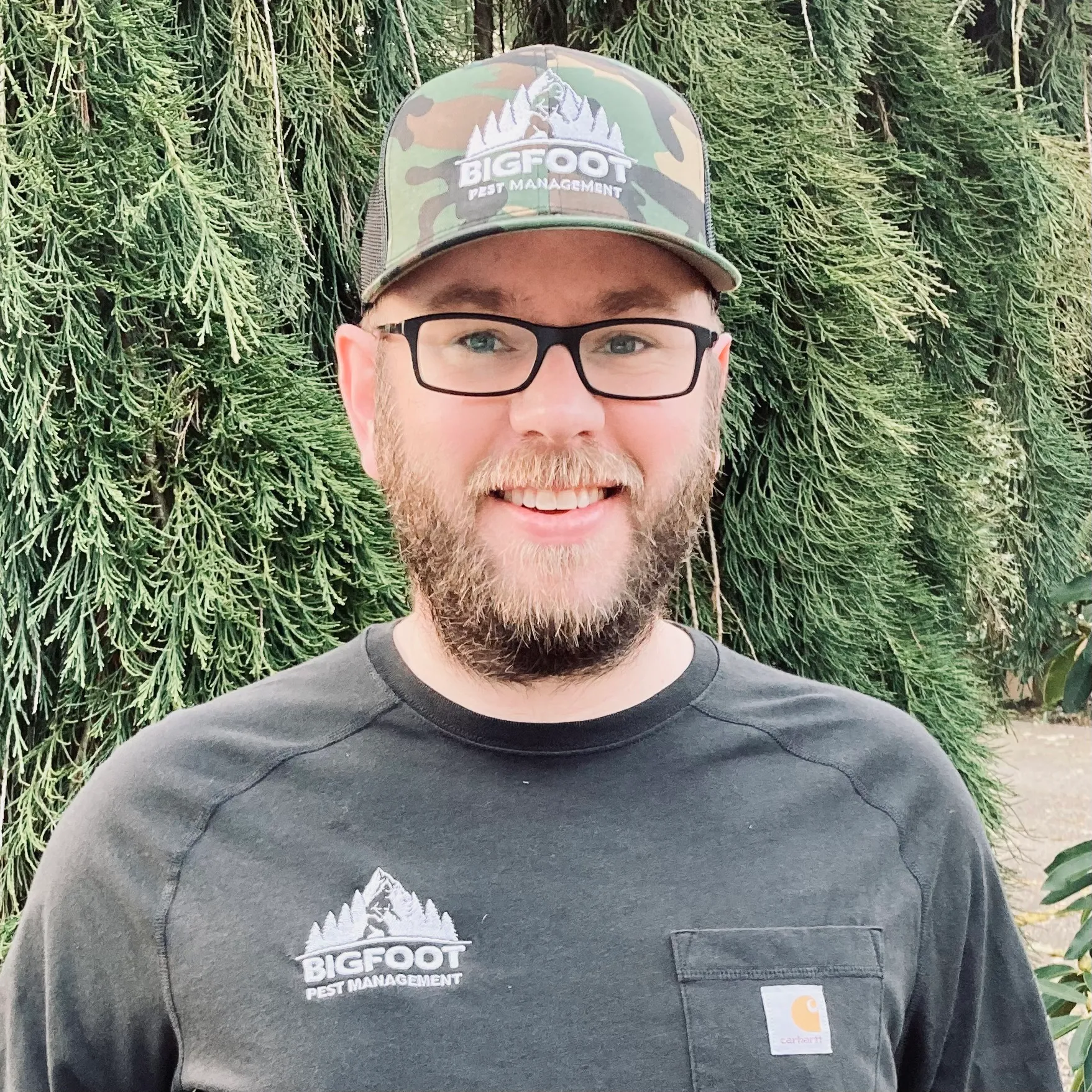 Elliott Hahn is the founder of Bigfoot Pest Management, and with 12 years of pest control experience under his belt, he's proud to be operating a local business that provides the highest standards of customer service and pest services alike. As a member of his community, You'll never just be a number on a spreadsheet.
Our Pest Control Services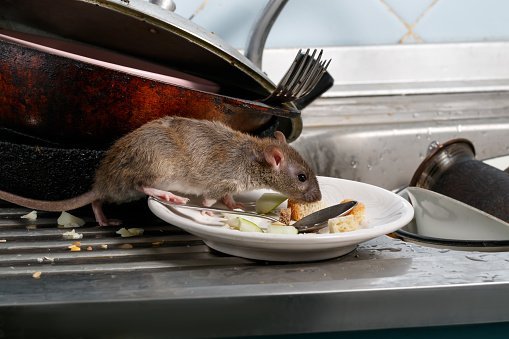 Having rodents in your property can be a nightmare. Don't let unwanted rodents cause extensive damage in your crawl space and walls. Our professional pest control company wants to bring you peace of mind and safeguard your home. We ensure that your home or business will be free from rodents.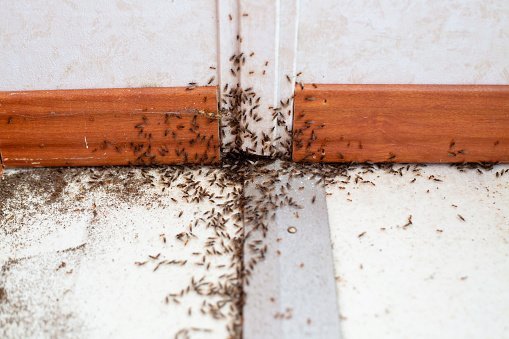 In the Pacific Northwest, ants can be a serious nuisance. Despite their ability to seem just annoying and harmless, they can actually pose a serious risk to you and your property. Contact Bigfoot Pest Management immediately if your home is being taken over by these highly reproductive insects. We want to give you the peace of mind you deserve.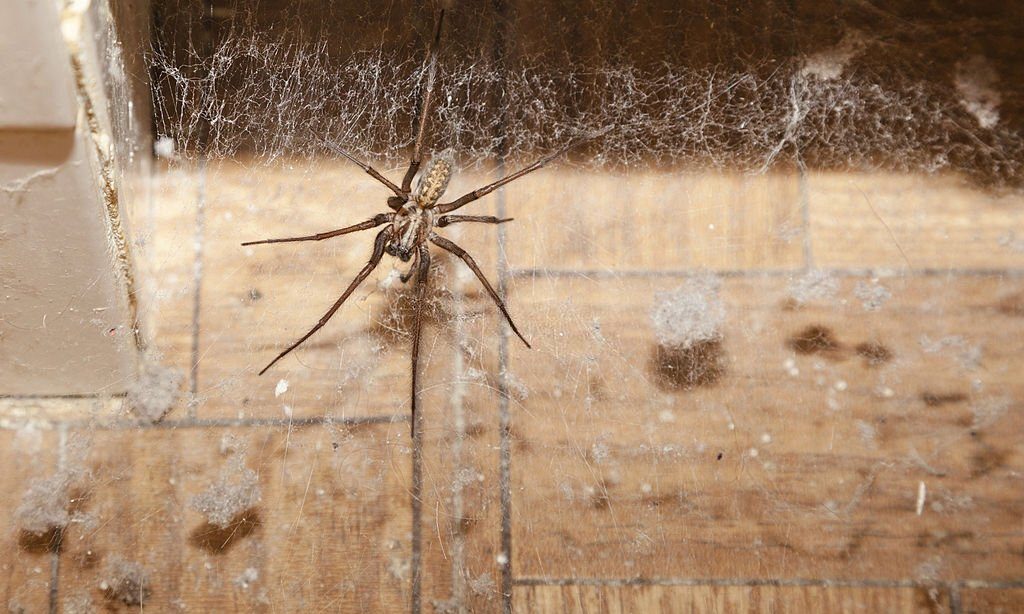 Spiders are often one of the more terrifying pests that invade your home or business, and nobody enjoys walking out their front door into a spider web. Our comprehensive approach to spider control includes removal of spider webs as well as egg sacs. Our targeted spider treatments will not only eliminate existing spiders but also prevent their return.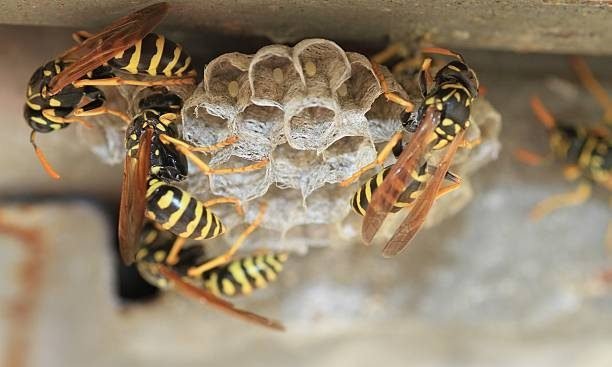 Bees & Wasps making your outdoor space a nightmare? At Bigfoot Pest Management, we understand how unsettling it can be to have these aggressive insects nesting near your home or business. We're equipped with the tools and knowledge to take on even the most advanced infestations. Let's take back your peace of mind.
Providing Legendary Service in Lakewood, WA & Surrounding Areas
At Bigfoot Pest Management, we stand behind our services with our legendary guarantee. We're so confident in our ability to effectively eliminate pests from your property that we promise you'll be satisfied with our services. If your bugs come back, so do we. 
We understand the importance of balancing both quality and affordability when it comes to pest control services. Every member of our community deserves to have access to effective pest control solutions without having to break the bank.
Bigfoot Program
For people who want to reduce the stress & pressure of seasonal pests

Eco-Friendly Pest Control

Legendary Service Guarantee
Legendary Program
For people who want nothing to do with pests in their home or business

Eco-Friendly Pest Control

Legendary Service Guarantee
One Time Service
For home sales, pest emergencies, or just a little help with pest control

Eco-Friendly Pest Control

Legendary Service Guarantee
Five-Star "Pest Control Near Me"

Carol Schmitt
Positives: Professionalism, Quality, Responsiveness, Value
Response to initial call and subsequent inspection visit was MUCH faster than anyone else contacted (and when you think you have a rat that is important). Did inspection, discussed options and prices, and once we'd agreed on the treatment, he did it immediately! Has now been back a couple times with no sign of any interior problem - hooray! First check back, all outside bait boxes were empty. At this last check, bait about half eaten, so he is obviously getting the job done!

Trish Byrne
I would highly recommend Bigfoot Pest Management Olympia to anyone needing help with pests in or around their home. Elliott , the owner responded very quickly. He is efficient and professional and very personable. His prices are very fair and he even crafted a great screen door for our crawl space out of scraps we had laying around on the first visit followed by a discount for using our own scraps!! On visit #2, we are already seeing progress. We have signed up for the quarterly service and are very happy to have him helping us! Thanks Elliott!!

Kristy Woodford
Positives: Professionalism, Punctuality, Quality, Responsiveness, Value
I've worked with Elliot of Bigfoot Pest Management for several years. He is professional, reliable and always friendly. I not only choose Bigfoot for our home but highly recommend him to my clients, neighbors and friends.
What is a Pest Exterminator?
At Bigfoot Pest Management, we take pride in labeling ourselves expert pest control and extermination professionals. Simply having the job title isn't enough. To be a true pest exterminator, you must be a skilled and experienced person that's very fluent in identifying pests and removing them from both residential and commercial properties. These are the kind of people that we've fleshed out our team with. Each member of our team has deep knowledge of the local pest problems faced by members of our community in Lakewood, WA. As we stay up to date with the latest and greatest in pest control and extermination, you can trust that you're in good hands.
We never stop developing our pest extermination skills & techniques. Our team here undergoes regular training that pushes the latest advancements in pest control tools and technologies. This commitment to continued education is how we are able to provide you with the most efficient and effective pest control solutions available.
No matter your pests, our team is well equipped with the knowledge and the desire to take care of your pest problem. We are the best in the pest control industry not just in quality work but also in quality customer service. Contact us today to receive the legendary service of Bigfoot Pest Management.
The Top Choice For Local Pest Extermination
We take great pride in our reputation of providing the best pest extermination services in Lakewood, WA and the surrounding area. Another way that our expertise and commitment to quality is shown is in our certifications from the Washington Pest Management Association.
This means that our pest control technicians have proven to provide quality work in the pest control industry. Our certified technicians serve as a testament to our continuous dedication to maintaining the highest standards of professionalism, safety, and effectiveness in all of our pest control services throughout Lakewood, Washington. When you're choosing Bigfoot Pest Management, you'll know that you're getting the best.
When it comes to your pest control needs, don't settle for being a number on a spreadsheet. Choose the personalized customer experience that we offer, and let us show you why we're the top choice for local pest control and extermination in Lakewood. Contact us today for your free onsite quote!
Lakewood is a city in Pierce County, Washington, located south of Tacoma and north of Joint Base Lewis-McChord. With its beautiful parks and lakes, Lakewood offers a variety of recreational activities such as hiking, fishing, and boating. The city is also known for its diverse community and cultural events, including the Lakewood Farmers Market and the Lakewood SummerFEST. As a bustling community with easy access to major highways, Lakewood is an excellent place to live, work, and play in the Pacific Northwest.