#1 Bee & Wasp Control Service in Olympia, Wa
Olympia Bee & Wasp Control Experts
Bigfoot Pest Management is your go-to solution for bee and wasp control in Olympia, WA. As a locally owned and operated pest control company, we take a lot of pride in being able to provide top-notch services to our community. We understand just how frightening it can be to encounter bees or wasps on your property, and we're here to help you eliminate these pests safely and effectively.
Our expert Olympia bee and wasp control technicians are well-equipped to handle and stinging insect infestation, no matter the size. We stay up to date on both the techniques and equipment to ensure that your property will be rid of these pests. 
Also, we offer our Legendary Guarantee on all of our bee and wasp control services. This means that we believe in our techniques so strongly that promise your pests will be taken care of. If your bugs come back between treatments, so do we. Our goal is to provide you with a pest-free environment and we won't stop until we've acheived that.
What Does an Olympia Bee & Wasp Control Service Look Like?
At Bigfoot Pest Management, we offer a range of bee and wasp control services in Olympia, WA. Among these are bee and wasp inspection, removal, and prevention. 
Our experts will thoroughly inspect your property to identify the source of your singing insect infestation. This inspection is very important because it helps us determine the most effective elimination methods and minimize the use of pesticides.
After your Olympia bee and wasp inspection is complete, our team will recommend the best course of action based on the severity of your infestation as well as the location of the nests or hives. We offer a range of elimination methods like physical remove, fumigation, and baiting. 
Physical removal is easily the most common method used for eliminating bee and wasp nests. Our expert technicians use specialized equipment designed to safely remove the nest of hive without disturbing the bees or wasps.
Call For a Free Inspection!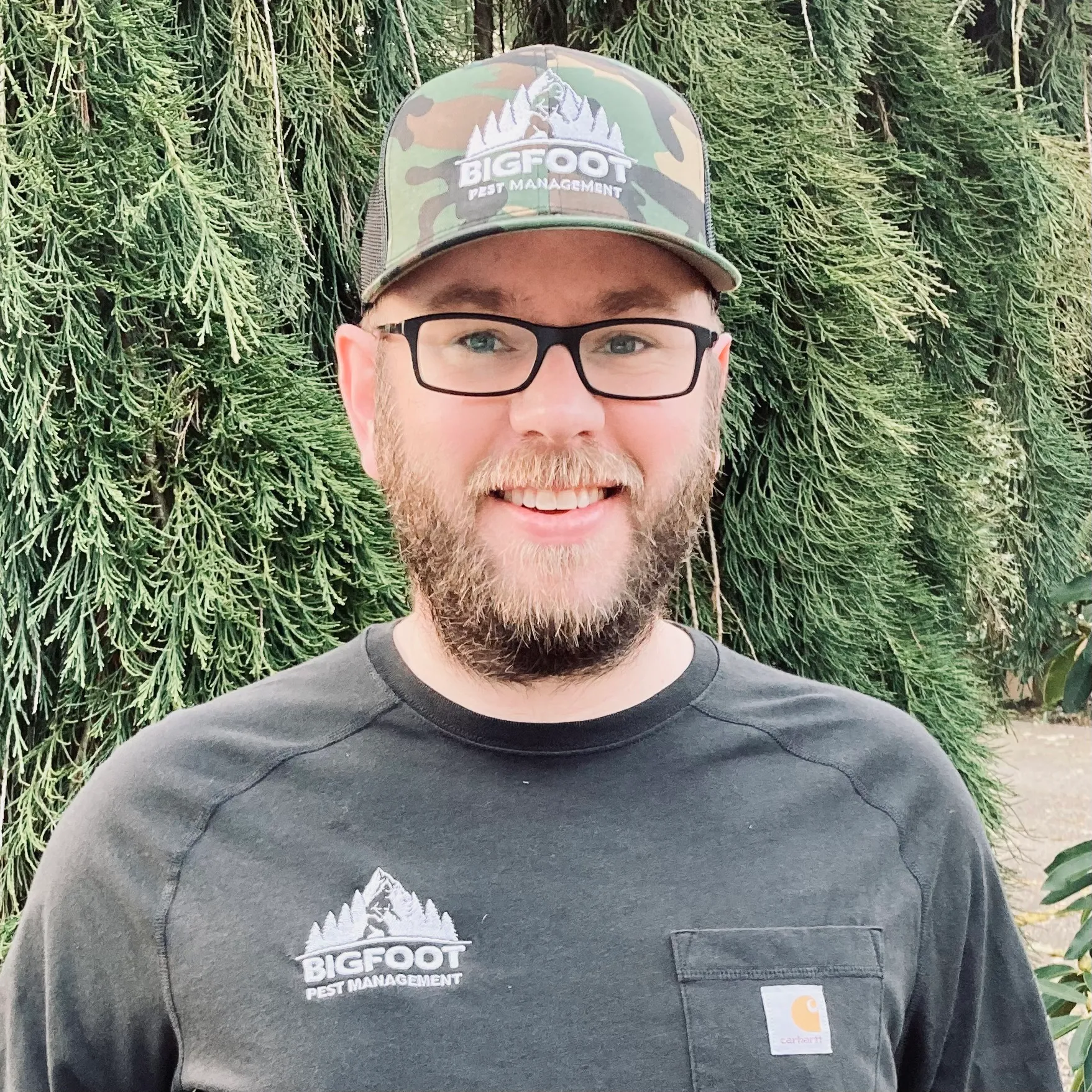 Elliott Hahn is the founder of Bigfoot Pest Management, and with over 12 years of pest control experience under his belt, he's proud to be operating a local business that provides the highest standards of customer service and pest services alike. As a member of his community, you'll never just be a number on a spreadsheet.
How Much Does Bee & Wasp Control in Olympia Cost?
Our team here at Bigfoot pest Management understands that the cost of Olympia bee & wasp control services can be a concern for many homeowners and businesses. That's why we strive to provide our affordable bee and wasp control solutions without compromising on the quality of our service. 
The cost of bee and wasp control in Olympia depends on the severity of the infestation, the location of the nest, and the type of treatment required. We offer competitive pricing, and you will receive a detailed quote before we begin any work. You'll always know what you're getting when you work with Bigfoot Pest Management.
We believe that everyone deserves to have a pest-free environment. Let us help you take control of your stinging insect problem. Contact us today to learn more about our bee and wasp services and claim your free onsite quote!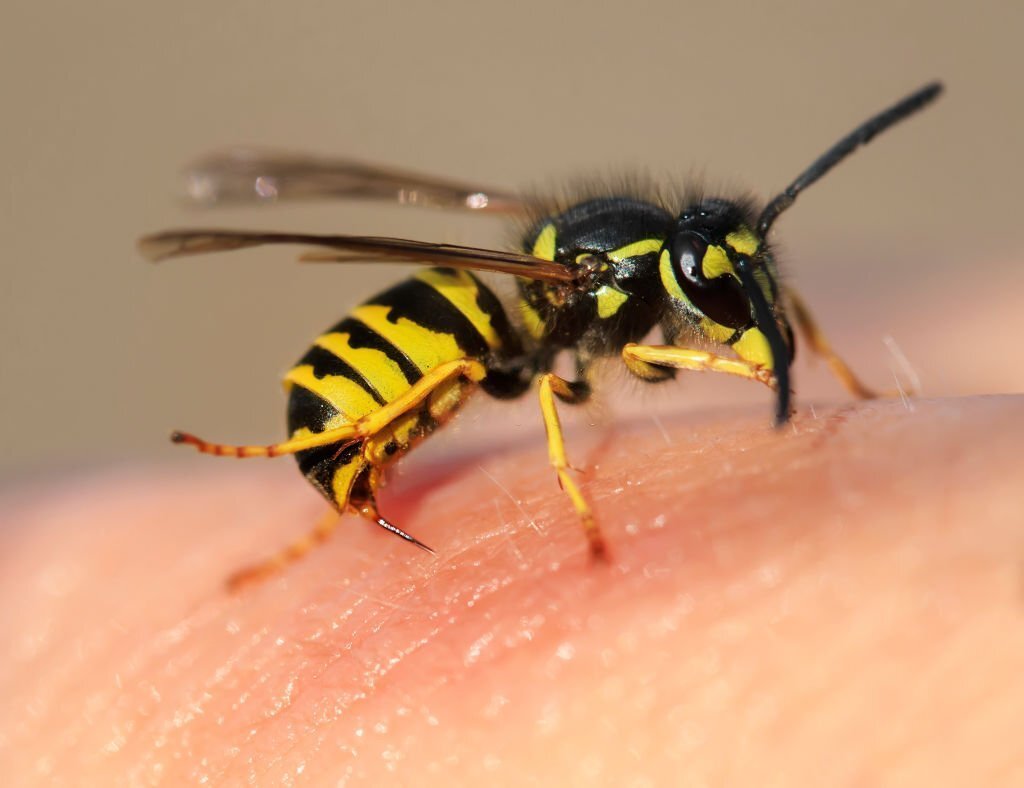 Stinging Insects in Olympia, WA
Stinging insects are common in Olympia, Washington, and they can pose a significant threat to the health and safety of residents. Bees, wasps, and hornets are the most common stinging insects found in the area. They do play an essential role in pollination and ecological balance, but they can also be dangerous when they build nests near homes or in public spaces. Stinging insects can attack humans when they feel threatened, and some people are allergic to their venom. Therefore, it's important to take quick action when you spot a stinging insect infestation.
Providing Legendary Pest Control in Olympia, WA & Surrounding Areas
At Bigfoot Pest Management, we stand behind our services with our legendary guarantee. We're so confident in our ability to effectively eliminate pests from your property that we promise you'll be satisfied with our services. If your bugs come back, so do we. 
We understand the importance of balancing both quality and affordability when it comes to pest control services. Every member of our community deserves to have access to effective pest control solutions without having to break the bank.
Bigfoot Program
For people who want to reduce the stress & pressure of seasonal pests

Eco-Friendly Pest Control

Legendary Service Guarantee
Legendary Program
For people who want nothing to do with pests in their home or business

Eco-Friendly Pest Control

Legendary Service Guarantee
One Time Service
For home sales, pest emergencies, or just a little help with pest control

Eco-Friendly Pest Control

Legendary Service Guarantee

Claudia Robinson
Positives: Professionalism, Responsiveness, Value
Elliot is professional and personable. He was patient with me when I had to change the schedule and was flexible and polite about my error. I appreciate that he educated me about all he was doing. He also clued me in as to where and how the little critters were getting in and took care of it. Quick service. Fair price. Local business. All important to me. A++

Breahna Kidd
Positives: Professionalism, Punctuality, Quality, Responsiveness, Value
Every year towards the end of the summer black insects would use the siding of our house as their breeding ground basically. They never stung or bit anyone and very few would actually make it into the house; however, they took over our windows. I could not open them without letting in hundreds if not thousands of these bugs. This year, they came back in full force, along with these nasty stink bugs— so enough was enough. First i called a company which i later learned is chain company (despite their reviews on google), but all they did was transfer me and then send me to voicemail. Right after i hung up i went back to google maps and searched more pest control businesses and their reviews until i came across Bigfoot Pest Management. The reviews were great, mentioned the name Elliot specifically, and said the pricing was more than fair. So i called Bigfoot Pest and it did go to voicemail BUT Elliot called me back within 5 minutes— and within 8 minutes he had told me the name of the bugs taking over my house, why they were here, and even had me on his schedule for the following week!! (i called on a Friday evening). All the reviews are true! Elliot was unbelievably knowledgeable, punctual, and guarantees his work. I am shaking my head that i waited this long to reach out, but I'm glad i did because who knows if i would have ended up reaching out to Bigfoot Pest Management. It's honestly a huge sigh of relief signing up for quarterly visits and knowing i don't have to deal with this again next summer!

Christine Clements
Positives: Value
Elliot was very friendly and took plenty of time to get to know our family and how best to treat and prevent for our family and pets. We set up a schedule and look forward to not having ants in our home. His prices are fair and he cares foremost about the safety of everyone. We also got a lesson on some of the ants that are beneficial and how to encourage them to not come into our house

John Clabaugh
Positives: Professionalism, Punctuality, Quality, Responsiveness, Value
Elliott responded very quickly to our request. He knows his stuff and did a great job explaining what the problem was and how he could solve it. He was able to take care of the treatment on the initial visit, and his prices are very fair compared to the competition. We will definitely use Elliott and Bigfoot Pest Management for our future needs.