#1 Ant Control Service in
Olympia, Wa
Experience the legendary service of your local experts in ant control
Olympia Ant Control Experts
At Bigfoot Pest Management, we're your local experts in providing reliable and effective ant control services in Olympia, WA and the surrounding areas. We understand that an ant infestation can be a significant problem for homes and businesses in our community, and our professional ant control team is here to help you get rid of them once and for all. We're dedicated to delivering the best pest control solutions to our clients, and our ant control services are second to none.
We offer comprehensive ant control services that are completely customized to meet the specific needs of your property. In addition, our legendary service guarantee adds another layer of protection ensuring that your home or businesses will no longer have an ant problem when we're finished. If your bugs come back, so do we. Our ant control services are designed to eliminate your ants at the source, preventing them from returning and causing any further damage to your property.
Every ant service starts with an initial inspection of your space to identify the types of ants that you're working with and their initial entry points. Then, we use the latest and most effective methods to remove the ants from your property.
Why Should I Choose Your Ant Control Service in Olympia, WA?
With Bigfoot Pest Management, you'll be getting the Olympia ant control services that your neighbors already trust to provide effective solutions every time. Our team is experienced in dealing with all types of ants, including odorous house ants, pavement ants, carpenter ants, and many others. We use eco-friendly pest products that are safe for your family and pets, and our solutions are guaranteed to eliminate ants from your home or business.
One of the biggest things that sets us apart from our competitors is our commitment to providing exceptional customer service. We don't want to add any stress to the already difficult situation of having a pest infestation. You'll work with a team that genuinely cares about your safety and well-being, and we will work with you every step of the way to ensure that you are completely satisfied with our services.
If you are experiencing an ant infestation in Olympia, WA, don't wait any longer. Contact Bigfoot Pest Management today to receive a free onsite quote!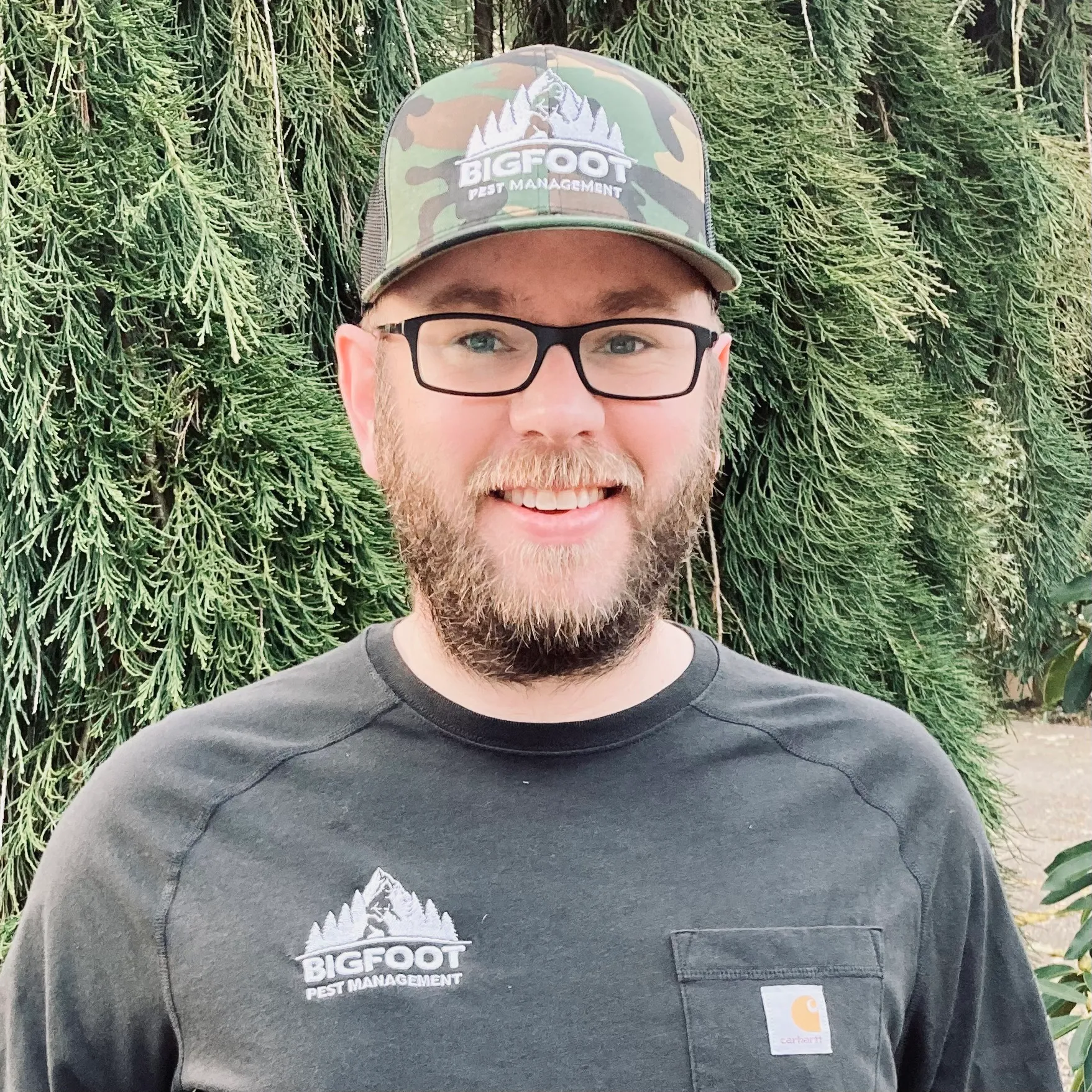 Elliott Hahn is the founder of Bigfoot Pest Management, and with 12 years of pest control experience under his belt, he's proud to be operating a local business that provides the highest standards of customer service and pest services alike. As a member of his community, You'll never just be a number on a spreadsheet.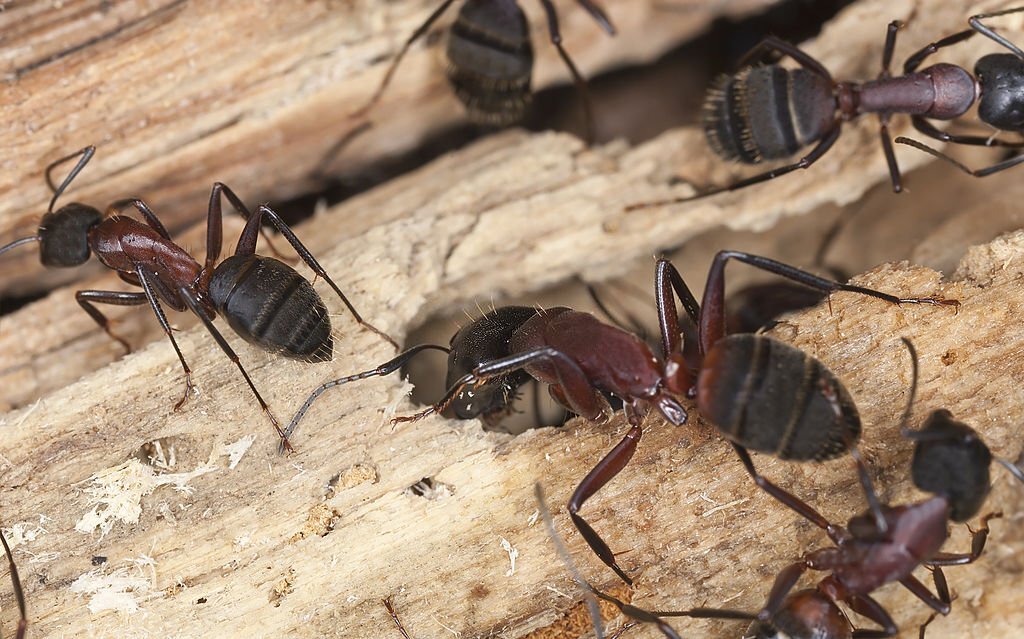 The presence of ants in Olympia, WA is a common problem that many homeowners and business owners face. Ants can quickly infest a property causing damage and inconvenience. Obviously, they're known to be attracted to food and mositures. Ants are also known to build their nests in walls and other areas that are difficult to access. If you're experiencing an ant infestation in Olympia, It's essential to contact a trusted pest control company before it becomes too severe.
How Much Does Ant Control Cost?
We understand that ant infestations can be a frustrating and lingering issue for homeowners and businesses alike, but we also understand that price is always a concern with an ant control service. That's why we offer affordable ant control solutions that wont break the bank. 
The cost of our ant control services can vary depending on the severity of the infestation you're dealing with and also the size of your property. Our ant services start off at $255, but we offer free onsite quotes to give you an accurate estimate of the cost. We believe that everyone deserves an ant-free home or business, and we strive to make our services accessible for everyone.
Don't let an ant infestation ruin your day. Contact your local experts for ant control in Olympia, WA for your free onsite quote!
Providing Legendary Service in Olympia, WA & Surrounding Areas
At Bigfoot Pest Management, we stand behind our services with our legendary guarantee. We're so confident in our ability to effectively eliminate pests from your property that we promise you'll be satisfied with our services. If your bugs come back, so do we. 
We understand the importance of balancing both quality and affordability when it comes to pest control services. Every member of our community deserves to have access to effective pest control solutions without having to break the bank.
Bigfoot Program
For people who want to reduce the stress & pressure of seasonal pests

Eco-Friendly Pest Control

Legendary Service Guarantee
Legendary Program
For people who want nothing to do with pests in their home or business

Eco-Friendly Pest Control

Legendary Service Guarantee
One Time Service
For home sales, pest emergencies, or just a little help with pest control

Eco-Friendly Pest Control

Legendary Service Guarantee
Five-Star "Pest Control Near Me"

Stuart Zehner
Positives: Professionalism
Elliott was very quick to respond to my voice-mail, especially since the day before he was on vacation. He was prompt to the timeframe we established. He was also great at explaining what type of ants they were and our options for extermination. Very thoughtful and attentive to the process. I highly suggest his services if you are in need of a knowledgeable pest person. I'm already signed up for his quarterly service!

Danielle Garrand
Positives: Professionalism, Punctuality, Quality, Responsiveness, Value
Elliott was able to come inspect my house the same day I called. He was very friendly and professional. He showed me where the ants were coming from, and explained how ants function. He sprayed outside, but also let me know that because it was supposed to rain, he may need to come back out. They definitely slowed down, but the rain did have a effect on the chemicals and, as he promised he was able to come back and spray the inside. I am very grateful for the quick response. I definitely recommend this company.

Cory Streater
Positives: Professionalism, Punctuality, Quality, Responsiveness, Value
Elliott was extremely prompt in booking us an appointment for an ant infestation issue. He showed up on time and could both identify and educate us on the issue we were having. I regret all the time wasted on Google searches and YouTube DIY videos that led us to do things that made the problem worse. We very much like Elliott and look forward to working with him again in the future. On the other hand, the ants did not like Elliott, and we haven't seen them since.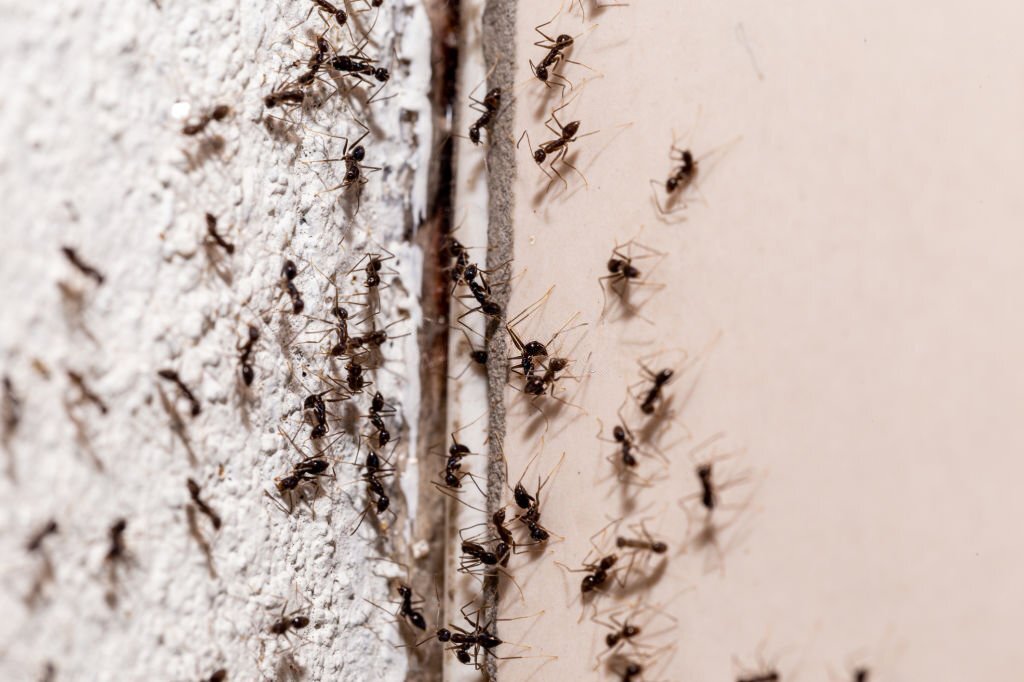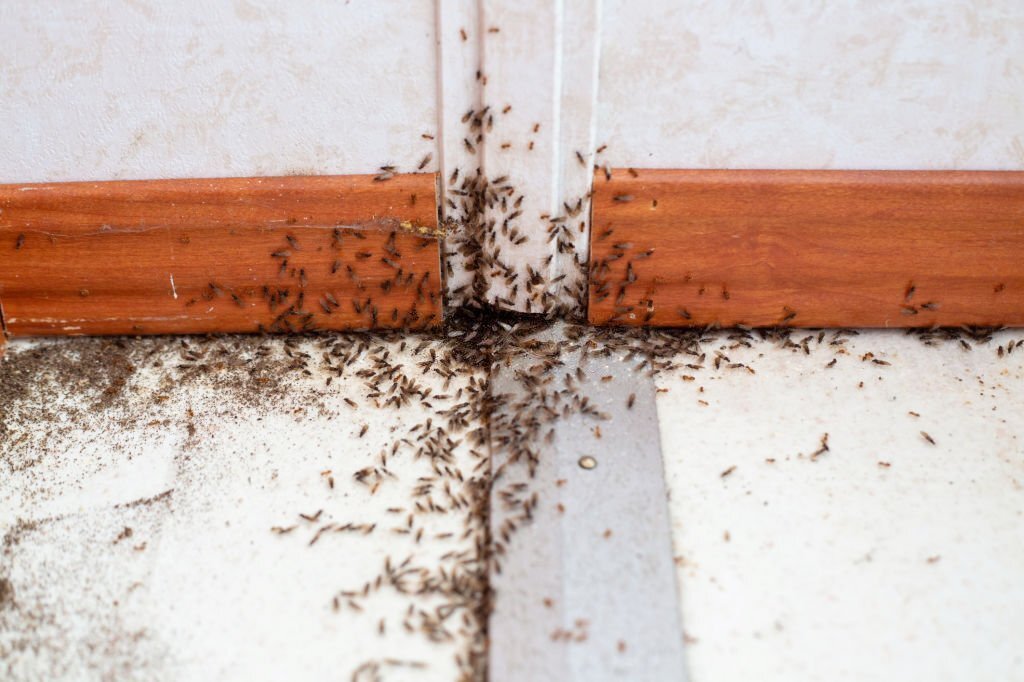 Ant Control in and Around Olympia, WA
Bigfoot Pest Management has been helping people protect their homes from pests in and around Olympia, WA, for over ten years. We are a pest management company – fully licensed and certified to provide effective and efficient pest management services. Since we look after the well-being of our customers, we offer pest control services that will protect the home from pests for good.
Services We Offer
●    Ant Inspections Around Your Home. There are many species of ants in and around Olympia, Washington. However, do you know which ant species you need to deal with? 
Our experienced ant exterminator can help you identify which species of ants are causing the most damage to your home. They can then give you the most effective treatment to get rid of them.
●    Ant Prevention Program. BIGFOOT Pest Management can help get rid of ants with our effective and preventative treatment programs. As ants are a natural pest, our ant controllers will come to your home as necessary as possible in order to get rid of them.
●    Ant Infestation Treatment. If the ants have taken over your home, our ant control service will get rid of them. Our trusted ant exterminators will kick out ants on your house for good!
Do you have ant infestations in your home? Call our ant control experts at BIGFOOT Pest Management for help. Let us assist you when it comes to ant control in your home and keep your place from ants for good!  
Are Carpenter Ants Dangerous?
They work as carpenters in your home and furniture. They chew the wood and excrete it. They do this to make trails for friends and families. One sign to look for is to see if you have carpenters ants is to look for small wood shavings, random piles of particles, and frass. Have you seen two ants meeting and making a head-to-head collision? Their antennae function as touch and smell organs. They touch one another to send messages on what food they collected and what trail to follow when returning to their nests.
Small wonders they are in the world of insects! Proverbs 30:25 (The Voice) says, "While ants are hardly a strong species, they work constantly to store up food during the summer…" This constant work makes them wise and wonderful. However, some species, especially carpenter ants, can be harmful to humans! They have two sets of jaws; the outer pair is for carrying objects and for digging and the inner pair is for chewing. (Augustyn, 2020). 
Where Do Carpenter Ants Stay?
Carpenter ants do not necessarily always make their way through the wood. They make their way also through any cracks or small openings, high or low, they get there by climbing through. You can see them in wet and moldy wood, and near wet places such as air-conditioning units, dishwashers, sinks, and bathtubs! They love the moisture!
What to Do to Exterminate Carpenter Ants?
When you see your walls, smooth with a sand-papered appearance, that is a sign of an infestation of carpenter ants. This means you need to consult a professional exterminator. It is best to have them exterminated now before they damage your home through their massive appetites, they are also a risk to your health through their bites, and they invite other pests' infestation which feed on them. Call the professionals at Bigfoot Pest Management today to start the work of eliminating these ants.